Crepe House Cafe: The Answer to Your Crepe Craving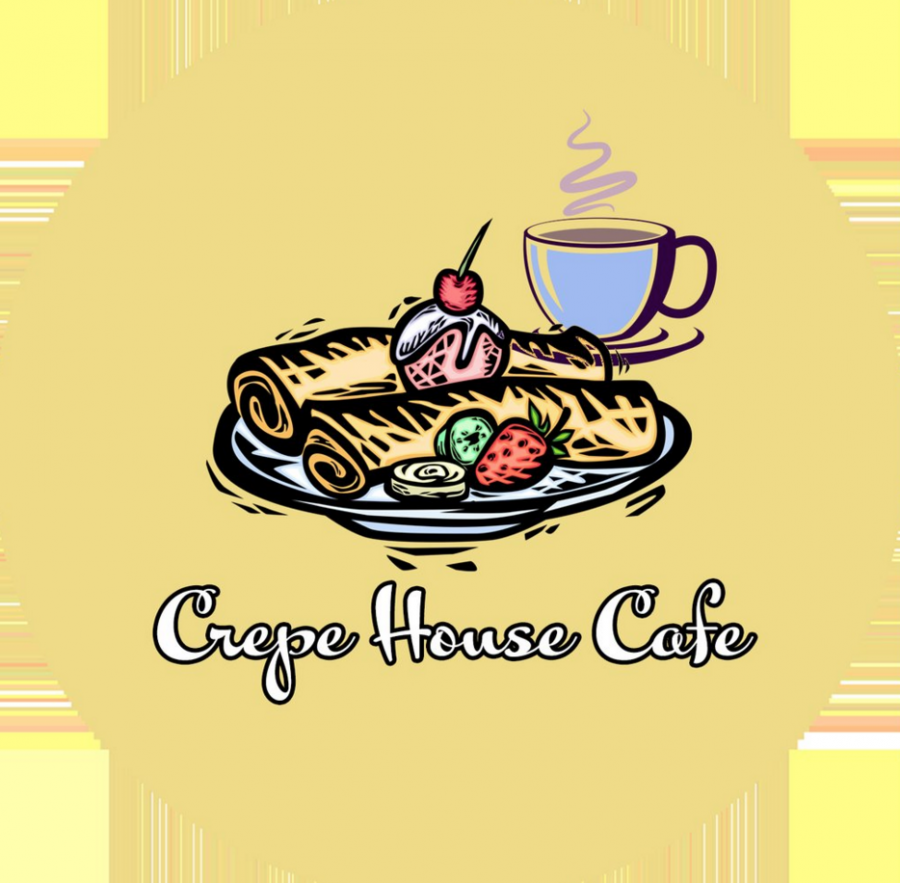 By Jessica Palmer, Staff Contributer
November 22, 2019
Crepe House Cafe is a relatively new restaurant that opened in Albany Park on Aug. 5. Their menu boasts a variety of sweet and savory crepes, along with a selection of bubble waffles and a unique variety of coffees.
I was very excited to try this cafe since I love eating crepes and the reviews online were all very positive. A couple of reviews mentioned how most of the crepes were too sweet, but I didn't see that as a red flag since I have a big sweet tooth myself.
I went on a Saturday to brunch with my parents and my friend. When we first walked in, I immediately felt welcomed by their decorations. The whole cafe is very lively and bright, with colors of light blue, pink, and yellow everywhere. It gave a homey and chill vibe to the cafe. The walls and other decorations were bright and colorful, making the place look fun and exciting to eat at.
The cafe was smaller than I expected, only 5 tables and a window countertop facing outside. Two tables were occupied when we first walked in, but as soon as we ordered more people came in, filling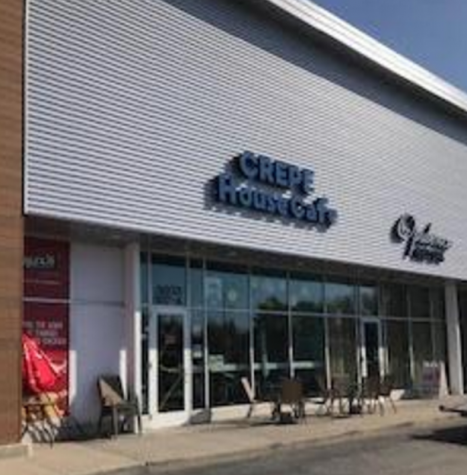 all the tables. We ordered our food and sat down at one of the tables. The owners were very friendly and accommodating, being patient with us while we decided what to get. There was a menu on the wall and smaller ones at our table which were easy to read. As we were ordering, we could see our food already being made.
After sitting for a few minutes, my dad's food, a plain bubble waffle with syrup on the side, and my mom's caramel macchiato coffee came out. A few more minutes passed and the rest of our crepes came out quickly and beautifully decorated. My mom ordered a savory ham and cheese crepe while my friend and I ordered sweet crepes, a KitKat crepe, and a calypso crepe.
We all dug in and enjoyed our first bites. Eating my calypso crepe, the strawberries were refreshing to eat with the Nutella inside. However, halfway through the crepe, I was overwhelmed by the coconut topping, so I scraped some of it off. I had a couple of bites of the KitKat crepe and found it really tasty, especially the crushed KitKat pieces on top.
My friend found it too sweet for her, understandably, because there was nothing to help balance the sweetness of the chocolate. The savory ham and cheese crepe tasted like a normal omelet. It was still tasty, but there was nothing too special about it. The bubble waffle was very plain, however even after pouring syrup on top, there was little to no flavor. This is most likely why they put a large variety of toppings on their waffles and crepes to spice up the flavor. 
Overall, I would rate this cafe a seven out of ten, only because of the food we ordered this time. The environment was very nice and if I went out to breakfast this place would definitely be an option. They have a large variety of items to try so it could be a completely different experience the next time I go. I would recommend this cafe if you have a sweet tooth or if you were in the mood to try something new. 
Crepe House Cafe is located at 5033 N. Elston, just off I-94.