Boys Varsity Basketball vs. North Preview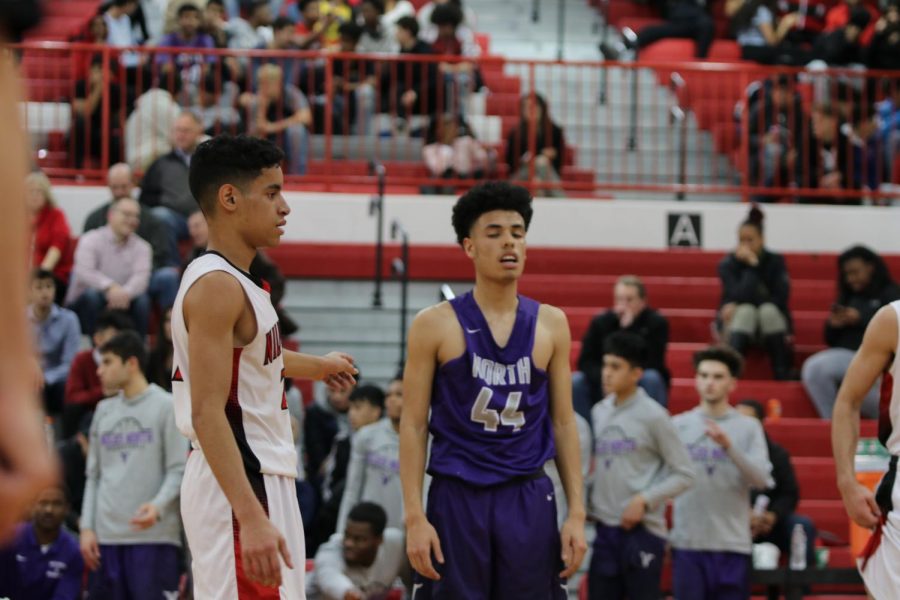 This Tuesday night, Dec. 3, 2019, the Wolves Varsity Basketball team will be taking on our rival school Niles North. It will be the boys fourth game of the season and would surely cap off a solid start to their season.
Each player knows their roles both on and off the court, and that should help lead them towards a W.
"Individually, I expect myself to play great defense along with being aggressive on offense. As a team, I expect us to come out with a lot of energy to set a tone, and really make sure we are communicating on defense," senior Sean Perrin said.
With only a couple of games in the books so far in the season, many changes still need to be made to the team, but they have done a good job of pointing out their weaknesses along with strengthening them in order to defeat the competition.
"Some changes we have made this season going into the game are: having a pact defense which will allow us to stop their players from driving to the basket, hitting the weight room, so we are a more physical team, and putting in extra hours of skill and development, so we are ready come game time," Perrin said.
The game against north this year holds a little more value compared to previous years because, for the first time in many years, we only get the opportunity to play North once this year after they switched conferences.
"Tomorrow, the main goal is to get a big win in front of our home crowd to start the season, especially because Niles North isn't in our conference anymore, and this is the only chance we have to play them," senior Elias Paulos said.
Basketball is a team sport, and to win any games, it takes a tremendous amount of teamwork both on offense and defense, along with working together with all your teammates throughout the four quarters.
"I'm going to be the guy who's supporting others and showing them what they might not see at first glance. if there is a missed opportunity to make a play or if someone makes a mistake, I'll be the first to help my teammates out and make sure they succeed the next time they have a chance," Paulos said.
The basketball battles between West and North have been back and forth through the seasons, and the boys are looking to turn the tide this year after allowing a heartbreaking home loss in the previous season.
"Knowing that we've both defeated and beaten North in the past, we all really have just been analyzing how they play and noting what they are especially good at over the last few practices. making sure they don't get too comfortable is really important, and we have been working on playing defense as a unit rather than individually to make sure no one person takes over the game for them [tonight]," Paulos said.
For some, the game plan is simple, and they just look at it as another game to play and are merely focused on doing what they can for the team
"Scoring down low, shooting the three, rebounding, and being ready to help on defense will help us get the wins we need," senior Adnan Seferovic said.
Be sure to come out and support the boys for their only game this season against North, which will be held in the contest gym tonight at 6:30 P.M.