Weekly Varsity Sports Recap 12/2-12/6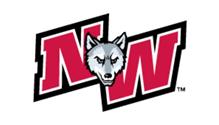 Here is this week's recap of varsity sports at West.
Boys Basketball:
In boy's basketball this week, the boys took a tough loss against Niles North losing by only three points and a final score of 49-46 bringing their overall record to 2-3. The boys are looking to bounce back and bring their record to even after a win against Maine South tonight at 7:00 P.M. The basketball team will continue next week with three more games before winter break.
Girls Basketball:
The girl's varsity basketball team still continued practice this week as their first game won't take place until Nov. 18, 2019, at the York Tournament.
Boys Swimming and Diving:
The boy's swimming and diving team also continued their week of practice in preparation for their first meet tomorrow morning at 8:00 A.M.
Girls Gymnastics: 
The girl's gymnastics team finished off this week with their first meet and first win. When it was all said and done, the girls beat Maine West with a score of 116.60 to 113.80.
Boys Wrestling:
The boy's wrestling team also faced off against North this week and came out with a win not only on the varsity level but the JV level as well.
Next week in sports there are many more games to be played across the sports teams before winter break begins, and there will be even more going on when the track season starts after we come back for the new year.