Student Threatens Use of 'MAC' Gun in Snapchat Group Message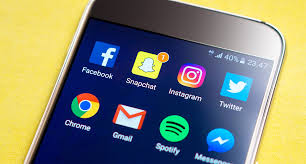 By Sarah Waters, News Editor and Academics Editor
December 12, 2019
A Snapchat group message in which a student suggested they would use a 'MAC' gun caused school administration to notify law enforcement on Thurs., Dec. 12, according to an email from principal Dr. Karen Ritter.
No official statement has been issued regarding the threat's credibility, but Ritter's email indicated the threat was made as a part of a personal dispute.
The students in the group chat were identified by school administration, who then notified police. Law enforcement has been in contact with the student who sent the threat, along with the student's parents. It is not yet clear if there will be a criminal investigation.
Students are reminded that threats to the school community will result in disciplinary action.