Justin Bieber's Single "Yummy" A New TikTok Banger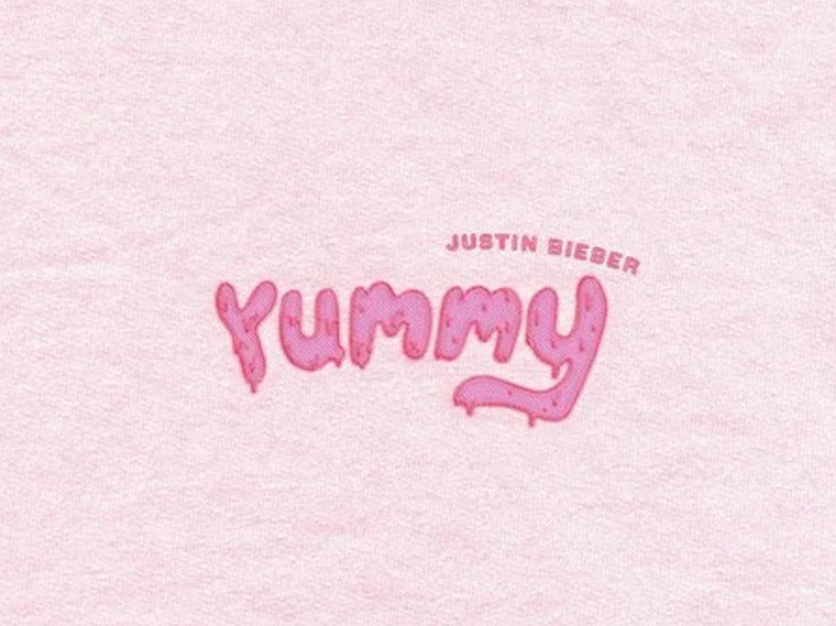 To begin the new decade, pop star Justin Bieber released his new single "Yummy" after his top single "10,000 Hours" with Dan and Shay back on Oct. 3 and became the highest-charting single on Billboards Top 100. Although recently being diagnosed with Lyme disease, the star came out with a banger that continues to contribute to his successful career and collection of moving music.
All throughout the social media app, TikTok, the latest single has become one of the top songs to dance to and vibe with. Stars such as Ondreaz, Tony Lopez, Danielle Cohn, and Tayler Holder have used the sound numerous times and have created their own and unique dance moves to it. "Yummy" has even reached the number one spot on the UK official trending chart.
I agree, the song is very catchy and has a simple yet cute song cover picture, but it isn't the best song Bieber's created. The song is very repetitive and doesn't have any true meaning behind the lyrics, it's all about how Bieber just wants his girl, Hailey Baldwin, to show herself off to him any time. The words "you got that yummy-yum" are repeated over and over to the point where you can't help but say the words all day long without stopping. By repeating the chorus constantly, you'll give yourself a headache which is what I did.
Bieber's soothing voice is the only thing that gets me through the song as it follows along with the immense repetition of the chorus. To be honest, I wouldn't listen to this song on my way to class or in my free time, but only if I'm attempting to do the TikTok dance with it in the background and record myself. The rhythmic beat in the background is enchanting, but not enough for me to enjoy the song as a whole.
In my opinion, if Bieber just made the song with more meaningful lyrics, then I would actually appreciate the song and could connect to it. I won't be surprised if his ex-lover, Selena Gomez, and her new album coming out on Fri. the 10 ends up being more successful than this single.
To conclude, I would give Bieber's latest single a six out of ten. It's a great song to dance to on TikTok but isn't as deep and personal as his other songs are. The repetitive chorus that seems to drag on forever doesn't click as well as other songs he's released.