College Resource Center Drop-in Day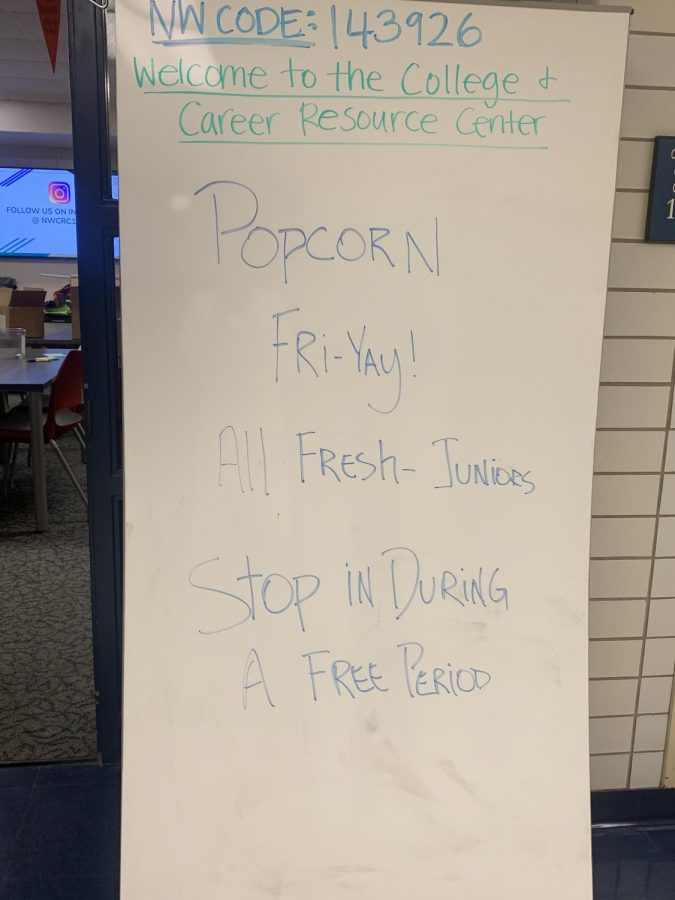 On January 10, the College Resource Center held a drop in day for freshmen-juniors in attempt to introduce them to the center. College Advisor, Daniel Gin, had popcorn as a way to encourage students in. The students were required to ask one question regarding college admissions and other related topics. They were also able to enter a raffle to win a prize. The prizes included various college gear and water bottles.
Students often find this day very helpful as they are often intimidated to enter the resource center at first, but in the end they find themselves benefiting from it. Students will often ask how they can reach their goal of attending their dream college.
Specifically, junior Ahava Atar had questions regarding how she could be accepted by the University of Wisconsin-Madison.
"I came to ask about my college choices and whether or not I'll need a good ACT/SAT score" says Atar.
In addition, junior Andjela Dimitrijevic  was curious about how playing a sport tied into college admissions.
"I wanted to ask about how being a leader in sports will affect my chances at getting into some of my top colleges" says Dimitrijevic.
Overall, the day was a success and Mr. Gin emphasized the importance of students coming in, and why holds college resource day after selecting classes for second semester.
"We hold popcorn Friday right before course registration as a fun way to get the freshmen through juniors into the college resource center, so that they can ask questions about what kinds of courses they should be taking and how to appeal to colleges" says Gin.
Students were able to drop in to the college resource center during their study hall and lunch periods all day long and ask as many questions as they wanted, allowing for a smooth and successful day.