MurphyMaeve Holleran: The All Around Player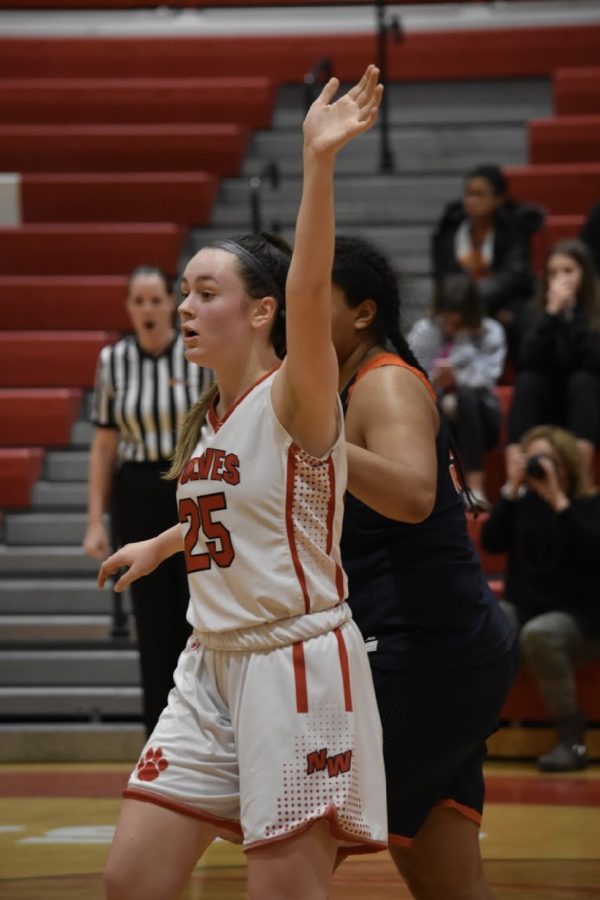 Sitting in sophomore cabinet, sophomore MurphyMaeve Holleran, the vice president, clicks her pen and thinks about the responsibilities that will shape the rest of her day: student government, DECA, sports, and homework.
Keeping active is enjoyable for Holleran, even when her day might seem out of control or hectic. During school, Holleran attends meetings with students, teachers, and even the principal as part of her duty as being sophomore class vice president.
"I wanted to run for class vice president because I wanted to help out our class," Holleran said. Being involved in school is important to Holleran. She loves and enjoys giving back to the school and students in her grade.
"MurphyMaeve is a great partner, person, and someone to work with. I couldn't ask for a better person to help navigate the things we need to do for our grade," sophomore Samuel Philips, the class president said.
The duo of Holleran and Philips has accomplished much for the sophomore class this year, including fundraisers, volunteer events, the idea of class t-shirts for their grade, and mentoring the kids in ELL homerooms.
"The fundraising, volunteering, and helping coming up with spirit week and days are some of my favorite things that sophomore cabinet does," Holleran said.
Showing up to the weekly meetings always brings joy to Holleran because she sees all her friends. Being involved in clubs and/or activities with her friends helps Holleran look at them with more of a positive attitude rather than dreading doing it alone.
Being only a sophomore, Holleran has already started on a few varsity basketball games. Basketball is Holleran's go-to sport, and she's been playing since she was in the third grade. The first team she played for was a Niles park district team, which she joined with all her friends. In 5th grade, Holleran started playing for an AAU team called Over The Edge. Four years later, as a freshman, Holleran joined an elite AAU program called Full Package Athletics. Full Package plays in U.S. junior national tournaments and also participates in national Nike tournaments.
"MurphyMaeve does a fantastic job on the court. She's one of those players who understands how to play basketball, and I can definitely count on her to do a specific task on the court when I need her to. Her minutes on the court are increasing because I can trust her as a player," Kyle Braheny, head girls' varsity basketball coach said.
The DECA club is another way Holleran stays involved. Holleran spends countless hours on Sunday afternoons doing projects with her group-mates, Saira Khatoon and Rabee Ahmad. The project they are currently working on is a business franchise plan in which they must open up a franchise and make a business plan about their restaurant and how they are going to run it. Along with making a business plan, they must research, pick a location, and explain why they chose that franchise.
"I got involved with DECA after I took business classes freshman year. The curriculum we were learning in class was very interesting, and I wanted to learn more about business, so I joined DECA," Holleran said.
Not only is Holleran a hard worker, but she's also an amazing person and someone anyone would definitely want to be friends with.
"MurphyMaeve is one of the most kindhearted and loyal people I've ever met. She's also persistent and hardworking. When she wants to achieve something, she is always determined to do so. These are just some of the main things that makes her such an amazing friend and person," sophomore Kristina Delara said.
It's evident that Holleran is not only a good friend and hard worker; she's also a great student and athlete. Don't miss out on the chance to watch her play on Friday, Jan. 17, at 7 p.m to watch the girls' varsity basketball take on Maine South.