The Mandalorian: A Surprise for Sure, But a Welcome One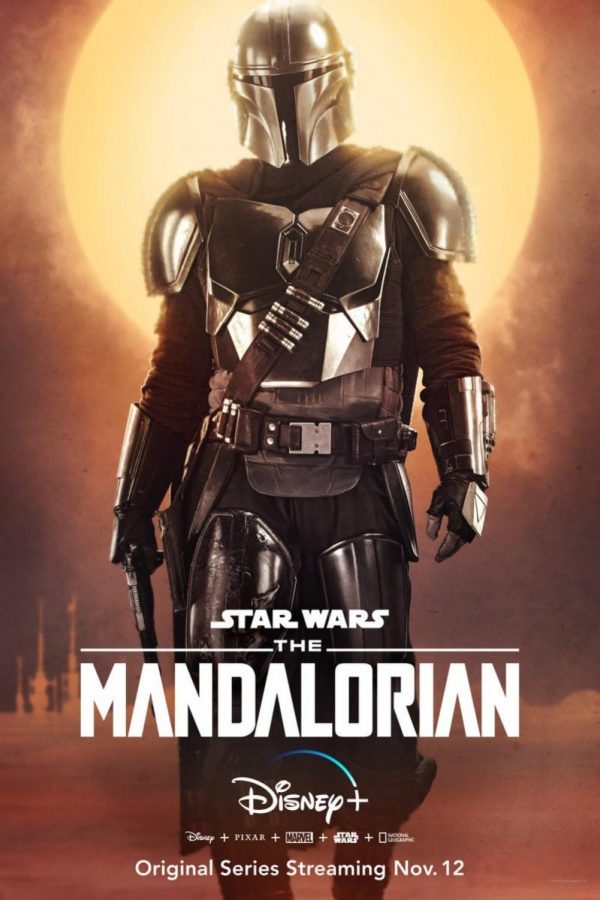 When news got out about a new Star Wars TV show coming with the launch of Disney+, fans around the world were filled with not only excitement but a little bit of anxiety as well, as many believe that Disney (the current owner of Star Wars) have been continuously ruining the Star Wars universe.
Needless to say, when "The Mandalorian" ran its first episode on Nov. 12., Disney hit it out of the park and captured the attention of not only Star Wars fans, but other people as well. I think they did a fantastic job with the making of "The Mandalorian" mainly because you don't need to know a single thing about the movies to keep up and understand the show, anyone can sit down and watch the full season and understand it just as much as a die-hard Star Wars fan. Obviously, for the people who have seen the movies, it makes it that much better that you can spot certain details out but nonetheless, I think it's a great family TV show that anyone can enjoy.
There are a total of eight episodes in the first season all with a run time of around 40-55 minutes, making it an easy show to binge and has enough action in each to satisfy some of those fans out there. The one thing; however, that really puts the TV show out there, of course, has to be the introduction of Baby Yoda.
That's not actually the character's name because it was never revealed but it is, in fact, a baby and is the same species of one character from the movies that everyone knows and loves, Master Jedi Yoda. Baby Yoda captured the hearts of all viewers as soon as they laid eyes on him took over social media by storm after the first episode aired.
There are several great things about "The Mandalorian" that Disney nailed on the head and it was a really pleasant surprise to me that it came out as good as it did and received so much fan support, considering the sequel movies got more than a lot of hate in regards to the storytelling.
It has already been announced to the public that the second season of "The Mandalorian" will be released this fall and although that seems like some time away, I can assure you that myself and thousands of other people will be rewatching the entire first season as it was that good and fun to watch.
I cannot begin to think about what else Disney can add to the TV series to make it that much better but after watching the first season, I will defiantly be holding them to high standards by the time the second one comes out and Mando and Baby Yoda make their return.
"The Mandalorian" is a TV series that I would recommend to anyone and hope that everyone at one point in time or another is able to get their hands on Disney+ if they are able to. I would give the show a nine out of ten because it's just a very well made show that normal people and Star Wars fans alike can watch together.