A Tribe Called West: Poetry for Everyone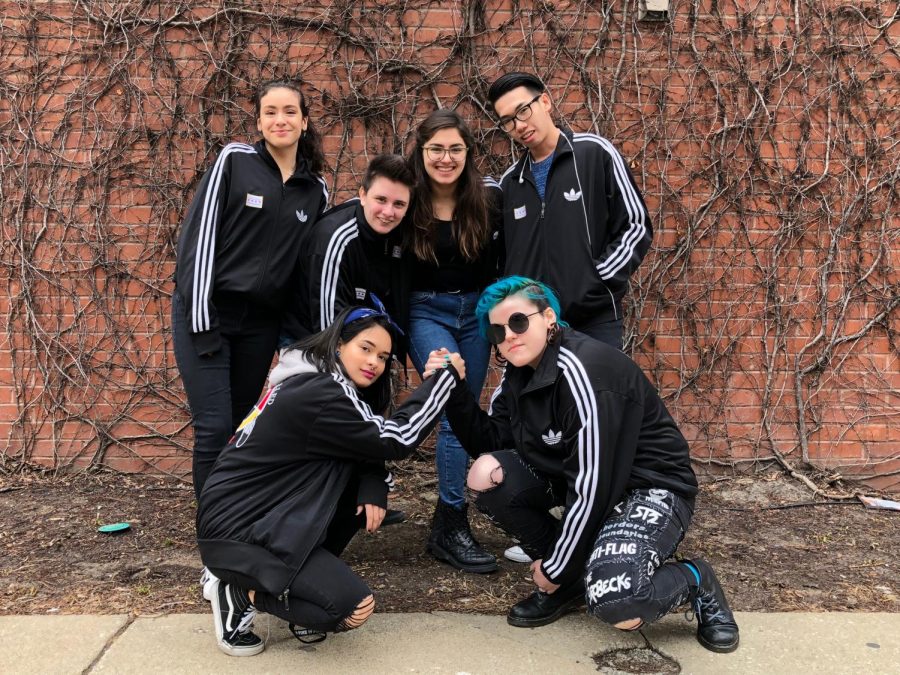 Students with a passion for poetry can find a place for themselves in A Tribe Called West, Niles West's very own poetry club, sponsored by English Teacher Paul Bellwoar, which allows students to explore their passion for poetry.
A Tribe Called West is not just for students who have had previous exposure to poetry; instead, it is for anyone who is eager to gain exposure to the literature.
Bellwoar describes the club as a "brave and safe space that nurtures and challenges as well as recognizes, accepts, and fosters your mutant skills."
The team meets on Saturday mornings, either reciting or creating poems by themselves or as partners using a list of prompts kept by Bellwoard based on things he's heard in school. Once they have written something, the members work together to revise and edit the poems to make them as perfect as they can be.
Team captain Penelope Alegria said her experience in the club has given her many opportunities to have a voice in spaces where she believed she didn't belong.
"I joined the club after watching the Louder Than A Bomb documentary in eighth grade. I loved that I had access to compete in high school," Alegria expressed.
Each year, A Tribe Called West competes in Louder Than A Bomb, the world's largest teen poetry slam run by Young Chicago Authors. Over 500 youth poets are in attendance at the end of February for five weeks of poetry workshops and special events.
Senior Ryan Volpe, the second team captain, recalled going to performances as "a highlight of the season."
"We just focus on having fun," Volpe stated.
According to Bellwoar, students who join A Tribe Called West can gain "an appreciation of the historical and modern tradition of oral and written poetry via exposure to international, national, and regional poetry."
A Tribe Called West meets on Saturday mornings in room 2245.