Boys Varsity Basketball: Week in Review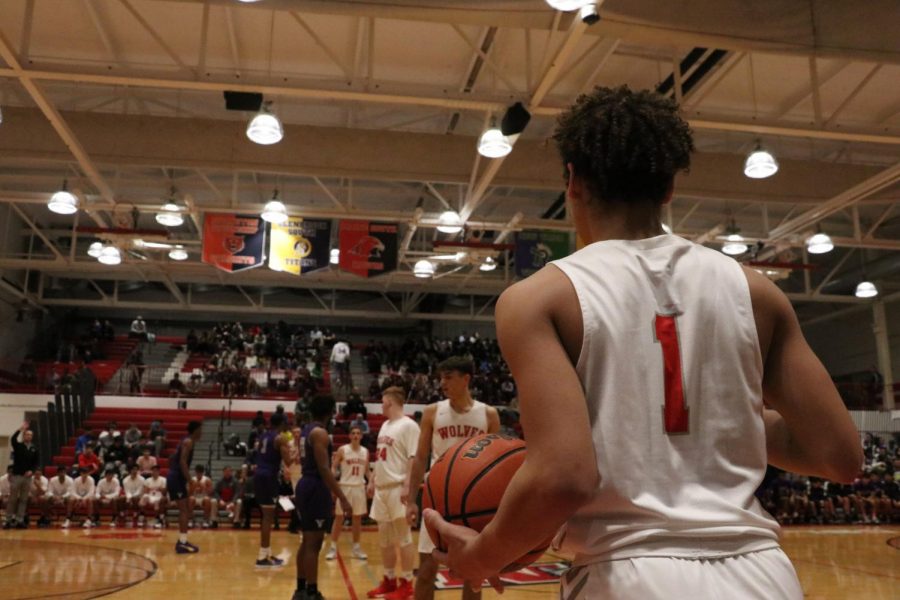 By Peter Kougias, Staff Contributor
January 17, 2020
The Boys Varsity Basketball Team was able to salvage a rough week with a decisive 72-61 win over the Maine East Blue Demons Saturday afternoon.
Niles West's first contest of the week was against New Trier, where they lost a defensive battle 40-28. The Wolves led 16-12 at halftime but were unable to generate much offense in the second half.
"I thought we had good ball movement in the first half, but in the second half, we turned the ball over and played sloppily," senior point guard Andrew Pabst said. "That coupled with New Trier shooting the ball better in the second half, led to our defeat."
The Wolves' second game of the week was against the 3rd ranked team in the state, the Evanston Wildkits. The Wildkits came out of the opening tip on a 16-2 run and did not look back, winning by a final score of 71-37. The kits were led by junior and D1 prospect Blake Peters, who scored 18 points on six 3-pointers. The Wolves were led by senior Haris Mackic, who scored a season-high 12 points.
"We struggled to put the ball in the basket all night long," senior Adnan Seferovic said. "We were able to get good looks all night long. Unfortunately, we were not able to capitalize in the end."
The Wolves' final game of the week was a high scoring 72-61 victory at Maine East. The Wolves were in control throughout the game and shot the ball well for a season-high point total. The game featured a career performance from sophomore Moses LeBlanc, who scored 13 points.
"As a team, we played solid defense for a majority of the game and moved the ball well on offense," Mackic said.
The win improved the team to 2-4 in Central Suburban League play and 8-9 on the season as a whole.
The Wolves' next game is a 7:30 tilt against Maine South,  Fri., Jan. 17. Come out and support your Wolves as they look to build off Saturday's win.