The Top Latino Collab: Shakira and Anuel AA "Me Gusta"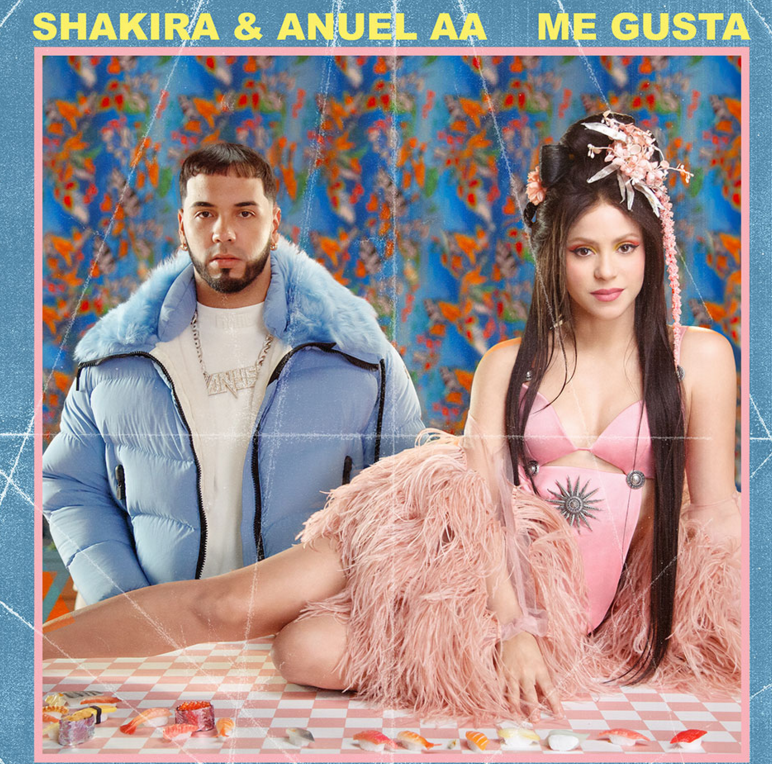 Colombian sensation and pop star Shakira has finally come back with new music in 2020 after a hiatus since the summer of 2018. Her latest single dropped on Jan. 12. and features Puerto Rican artist Anuel AA. The song is absolutely amazing, and Anuel AA's style of singing blends with Shakira's perfectly.
"Me Gusta" in Spanish means "I like," which explains Shakira's love for her significant other. Anuel AA and Shakira both sing throughout the song how they're a couple who deeply love each other but they both begin to fall into bad habits. They constantly spend time with each other but begin to fall out of love and lose the spark that had previously kept their chemistry alive.
The song starts off with Shakira's soothing vocals as she continues a catchy tune with the words "A la la la" repeating. This part of the song makes me feel as though she and her lover are living in a paradise and nothing could ever go wrong for them. Later on in the song, however, it becomes clear that their love isn't always perfect. The love and happiness of their relationship fade with time, just like most relationships today.
Although the overall beat of the song is very happy and upbeat, the lyrics present a whole different connotation. To highlight the disagreements and loss of love in the relationship, Shakira sings "Y cuando hablo con otro, te me quejas, pero tú solito eres quien me aleja." This line translated in English means "And when I talk to someone else, you complain, but you are the one that drives me away." This part of the song really hits because it speaks volumes. It describes the toxicity of the love and lust that they share, and how they can't resist each other yet they still criticize each other and what they can do.
The bass and drums keep the song going and make you want to bust down dancing because of how hype the song sounds. It's truly a musical paradise playing in your ears every time you listen to the song. The harmony in the chorus is probably what makes the song, especially when they repeat "Me gusta, cuando yo te tengo como Dios te trajo al mundo" which means in English, "I like it, when I have you as God brought you into the world." So despite falling out of love, he still loves her and thanks God for bringing her into his life.
Overall, the single is something new and authentic which Shakira executes perfectly in this song with Anuel AA. By bringing him into this piece it produces a soulful yet bopping song that you can get loose to and enjoy at any time, whether you're in your feels about someone you like, or if you just wanna dance it out. For being 42, Shakira still has what it takes to be the Latino pop queen and connect with her audience anywhere.
I would give this song a ten out of ten for its magnificent collaboration and for being beautifully written.