Battle of the Quarterbacks in this year's "Big Game"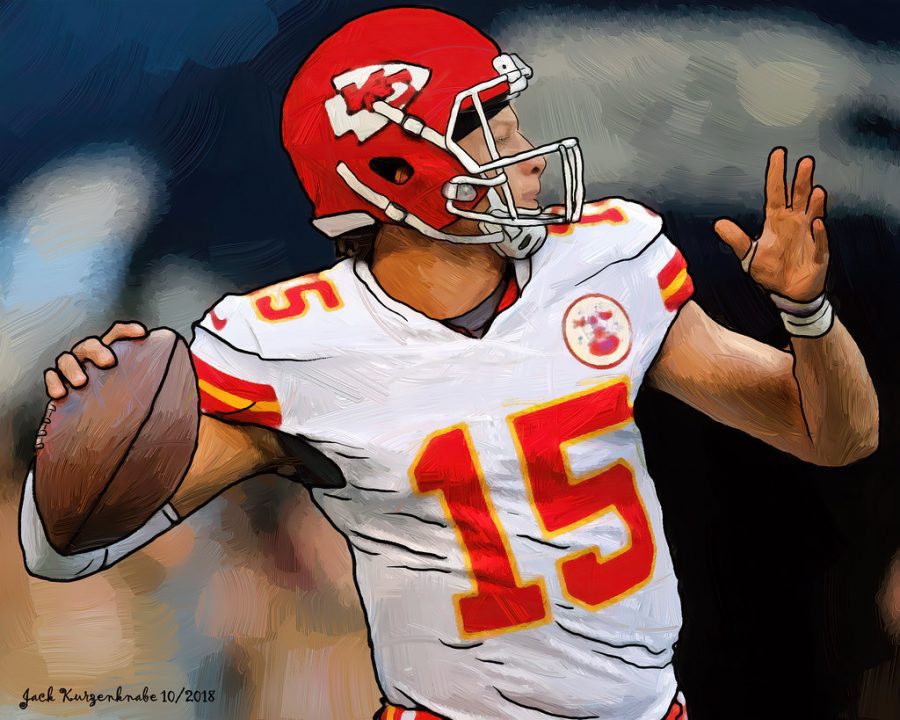 It's that time of year again, where an average of over 100 million people tune in to watch two conference champs battle it out in hopes of raising the Lombardi trophy and proclaiming themselves as champions of the NFL for the year.
It is 2020, and SB LIV (Super Bowl 54) is set. The Kansas City Chiefs will be taking on the San Francisco 49ers, and yes, this matchup is something to watch.
For starters, let's focus on the Chief's offense going head to head with the 49ers destructive defense. Eyes will be on Patrick Mahomes, who is tasked with throwing the football with probably the most dangerous secondary the NFL has this year. With players like Richard Sherman, throwing the ball will be a nightmare. Sherman is a five-time pro bowl selection, as well as being a four-time all-pro selection. He has 35 total interceptions in his career and is looking to disrupt the skillful Chief's offense, especially when being matched up against the Chief's primary receiver option, Tyreek Hill. With that being said, who even knows if Mahomes is going get the chance to throw! With defensive end Nick Bosa, we for sure know this will not be an easy win for the Chiefs.
On the other side of the field, we have the 49ers offense up against a tough Chiefs defense. Don't attack me for this, but in my opinion, I don't think Jimmy Garopolo has what it takes to bring this trophy back home to San Francisco. The 49ers will have to work hard to avoid any interceptions and in-completions because once the Chiefs have a lead on you, it will be difficult to make a comeback. The Chiefs are a scoring team. They will punish any team that doesn't score early against them. If the 49ers run the ball more and minimize the turnovers and penalties they just might have a chance. I believe if Coach Kyle Shanahan (head coach) and the 49ers play it right then, they will be able to compete against Andy Reid (head coach) and the Chiefs.
Currently, the only player on the injury list as of right now is Tevin Coleman, the 49ers running back. No one's worried though, as they still have two solid running backs ready to go when needed, and they are: Raheem Mostert and Matt Breida. These offensive running backs may be the reason why this team went 13-3 in the regular season clocking in on one of their best seasons as a franchise and are now in a position to go for there sixth super bowl win and bring happiness back to the beautiful city of  San Francisco.
Both teams have earned there spot here and won't let the other team roll by easy, expect big plays from tight ends from both sides, Travis Kelce (Chiefs) & George Kittle (49ers). Now one thing is for sure about this game, and that is we are in for a show.
Catch this big game on Sun., Feb. 2nd, on FOX.