International Week: Filipino Club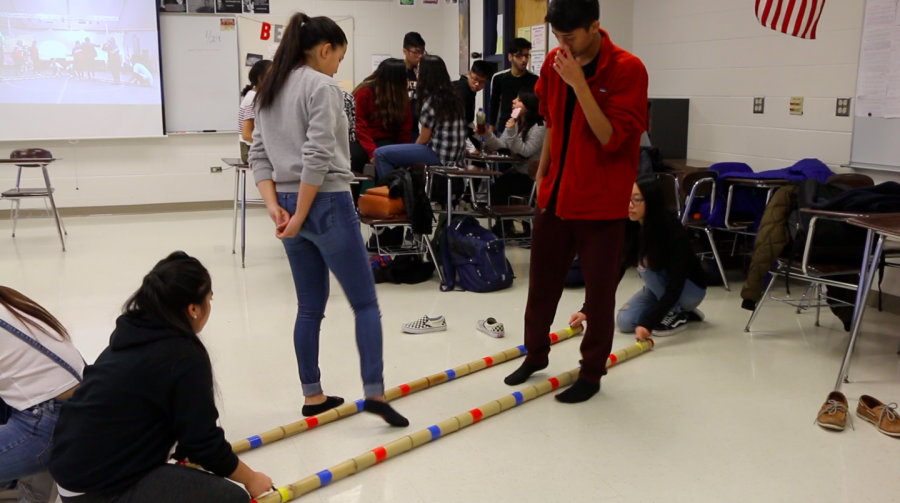 Editor's Note: This is the second in a series of International Week stories about ethnic clubs to highlight the diversity of Niles West.
One of the oldest cultural clubs at Niles West is the Filipino club. It's open to all students of Filipino-American descent and anyone else who desires to join. It provides the Filipino-American students of Niles West a space to explore their cultural heritage and share it with other students.
"Personally it helps me connect to my heritage more because I get to be with other students who share the same background as me. We all just form this community together that represents our culture. It brings us much closer and engages us to be proud of who we are. I think that's what enriches the diversity at West even more," sophomore Gabrielle Dela Cruz said.
Filipino club has done a fantastic job creating a sense of community within their membership. They allow students to engage in their culture and cultural values.
"My favorite part about Filipino club is understanding more about the culture and appreciating more about culture, and the people are really nice," junior Eulle Casaquite said.
Some activities that help them foster a cultural connection include preparation for international week, watching movies, having food feasts together and preparing for fundraisers. Since the beginning of the school year, Filipino club has been in full preparation for international week.
The thing they have mainly prepared for is the dance they are performing on Friday, Feb. 7 at 7 p.m. during the International Festival. The dance is a traditional Philippine folk dance called, Tinikling, which involves two people beating, tapping and sliding bamboo poles on the ground against each other with one or more dancers stepping over and in between them in a dance.
"Tinikling is a traditional dance that the club has performed since before I've become a sponsor," Filipino club sponsor Sean DeFelice said.
Not only is Filipino club performing a dance, but they are also selling traditional foods that are influenced by their Filipino culture during the feasts which are on Tuesday, Feb. 4th and Thursday, Feb. 6th.
"During the international feasts we will be selling lumpia, pancit and a purple cake called ube cake," Defelice said.
In addition to the foods that are offered during the feasts, many students also enjoy the visual displays of each culture represented through posters and hallway decorations. It allows the students to understand and appreciate their peers cultural backgrounds.
"My favorite part of International week are the hallway decorations because it's so diverse and they are so pretty," junior Erwin Aguilar said.
International week at Niles West brings students together of different cultural backgrounds which highlights and allows us to appreciate the diversity that exists within our student body.