POMS Travels to ISU for State Competition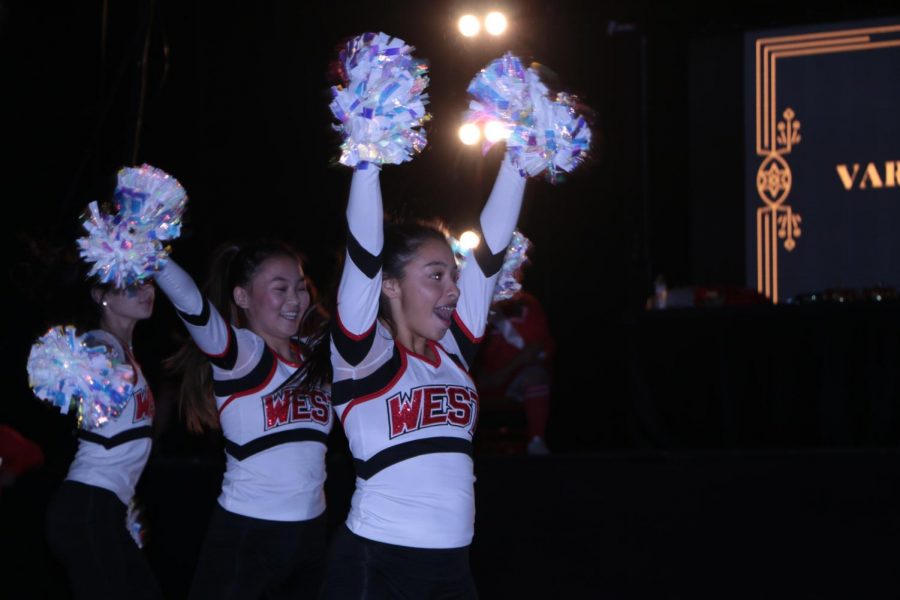 Performing on the biggest stages they've been on all season, the girl's varsity POMS team went down to compete in state at Illinois State University.
Although the girls didn't achieve the goals they hoped to get down in the state competition, just being there was a huge success for them, and they hope to carry that on for the next few seasons.
"Going down to state for the first time was really intimidating at first because I didn't know what to expect, but after going, I became so inspired," sophomore Andrea Bora said.
It was a completely new experience for the girls as none of them on the team have had the chance to compete at the state level before, and as a result, not only did they learn some valuable lessons, but they had a blast doing it.
"My favorite part about going to state was watching how big dance is outside of Niles west and studios nearby. Once we stepped into the arena, my heart was in shock because I saw how big dance is in the outside world. I realized what I truly meant to be there and was in shock that our team had grown so much. All our hard work paid off, and we have come so far this season. Going to state meant we were the top 30 teams in all of IL and meant so much to me. Once we sat down and started watching dances while other teams were warming up, I felt so inspired because of amazing the other teams were. Going to state was such an amazing experience that has inspired me to set new goals and strive to reach them," freshman Stella Frank said.
The girls now have a completely different mindset going into the next few seasons, and they will settle for nothing less than going to state again and again, hopefully doing better each time.
"Now that we have gone to state, there is definitely an expectation to go next year and the years after that. I know that since we achieved our goal, practices will be harder and will require us to work harder," sophomore Callan Schoenbauer said.
With the girls making in down to state for the first time since 2012, this provides a whole bunch of new opportunities for the girls, and they expect the upcoming seasons to be just as successful.