Dia Patel: Running to Excellence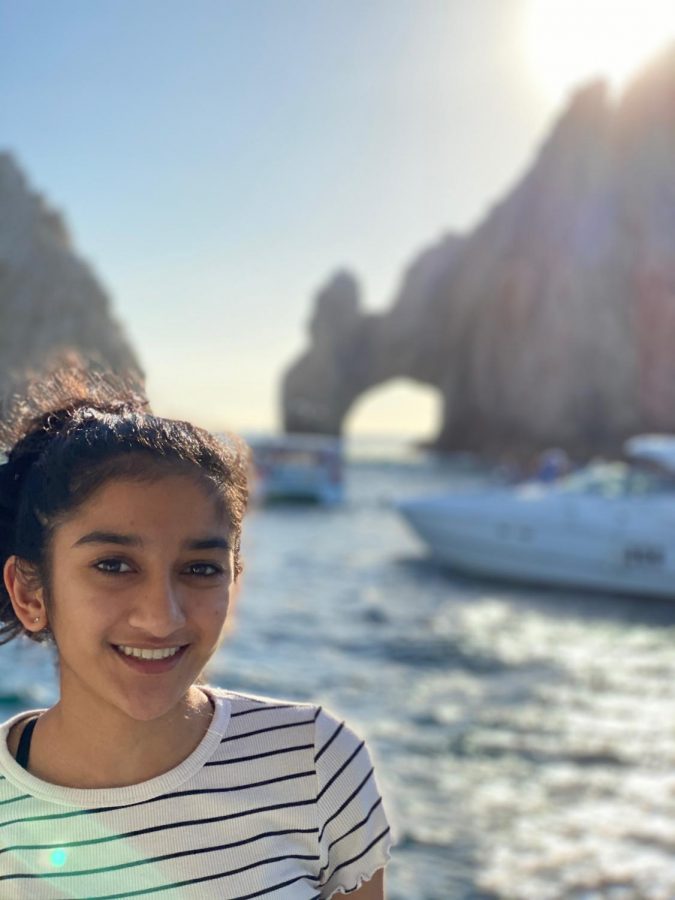 Flipping a coin to determine your fate can be nerve-racking, but sophomore Dia Patel likes making those decisions. The coin has led her to join cross country as well as track and field. Patel not only runs on the field and around the track, but also to get to the stage on time to play the bass with the philharmonic orchestra.
In the fall of freshman year, Patel wanted to join a sport, but she could not decide between cross country and swimming. She made an impulse decision and let a coin decide her future as an athlete. Heads represented swim, and tails represented cross country. The coin landed, tails up. Patel was going to join cross country.
"Coming into high school, I came wanting to do a sport and couldn't decide which one," Patel said.
She made varsity her freshman year and typically ran the three-mile race at meets.
"I am happy it flipped to cross country. I didn't realize I would get to where I am now and how much better of an athlete I would become," Patel said.
Patel has made many friends as she embarked along her coin journey as well.
"Even though she didn't plan on running cross country, she has fit in with the team so well, and she is a great friend, it has been so much fun watching her improve so much since her freshman year," junior Elena Vaux said.
Sophomore Jack Wernecke has ran cross country with Patel freshman and sophomore year.
"Dia started as an average determined runner and has never stopped improving, she is a living example of what hard work can do," Wernecke said.
When the spring season came, she was ready to let the coin choose her fate again. This time she was deciding between track and field and soccer.
"I like making impulse decisions, so I flipped a coin, and it chose track and field," Patel said.
Patel ran freshman year on the JV track team and would run the one mile, two-mile, and sometimes the 4×8. Cross country is her main sport, but she utilizes track and field to stay in shape.
Her friends and her teammates all see how hard Patel has worked and how much effort she has put in to become a varsity runner.
"It's really easy to tell that she puts forth full effort, which landed her spot on varsity," sophomore Leila Pekovic said.
While involved in cross country and track and field, she is also in the Philharmonic Orchestra. She started playing the bass when she was in 4th grade. When choosing what instrument she wanted to learn, she chose the bass to disprove her mother.
"My mother thought I was too tiny to play a large instrument, so I picked the bass," Patel said.
Patel was deciding if she wanted to remain in orchestra, and once again, she took her coin and flipped it.  The coin told her to stay in orchestra. Patel wanted to have a place where she could be creative and be able to find many friends.
"Since I have been in orchestra, I have made friends and found a place to be creative," Patel said.
It's clear that Patel likes her trusty coin to decide her fate. Patel will work harder than ever to improve her cross country running and bass skills. The first track home meet of the season is Feb. 19th after school, with four schools attending, so don't miss out on your chance to see her run.