Saira Khatoon: DECA Dominator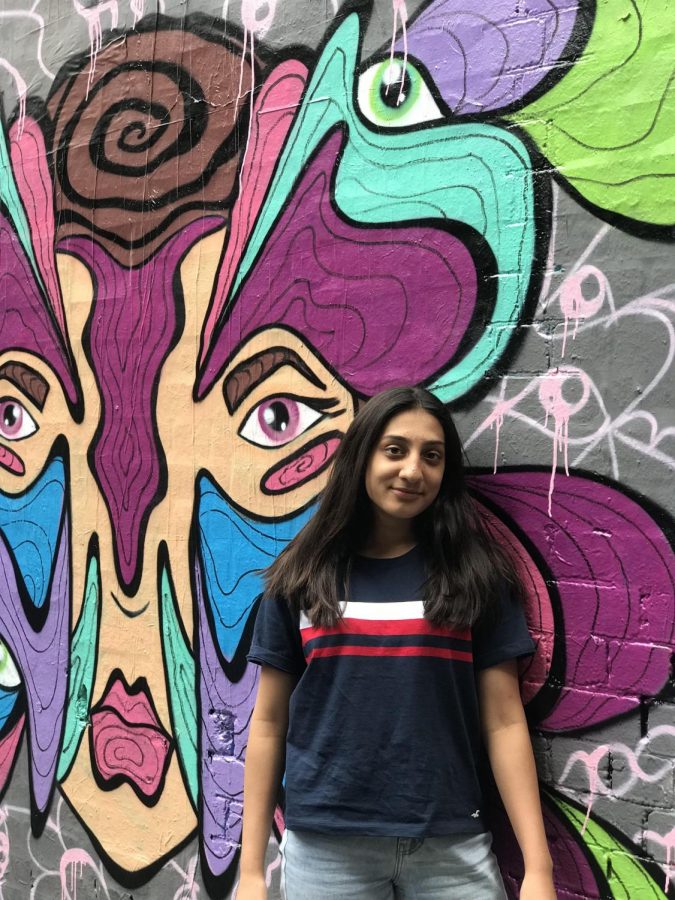 Walking into the crowded DECA competition for her second time, sophomore Saira Khatoon stands confidently as she's about to present her project during the role play. With this year being her second time competing at the convention, Khatoon already knows the ropes.
Khatoon is a very involved student. Besides participating in DECA, she enjoys partaking in track and field volleyball. Khatoon has been playing volleyball for the last five years and just recently joined the track team this year. She has been a member of DECA since freshman year.
"I joined DECA because I've always been interested in business, and this club was a really great opportunity for me to learn more and meet new people," Khatoon said.
DECA is a competitive business club offered to students who are enrolled in a business education course. Some benefits the club includes are the chances to travel to different competitions in and out of the state, earn scholarships, earn cash rewards, and have the opportunity to meet 160,000 other DECA members from all over the world.
"My favorite part of DECA is getting to be involved in something that is bigger than just Niles West," Khatoon said. "DECA really helps you learn more about the real world, and it doesn't just teach you about business, it also teaches you to interact with new people."
She is going to be competing at state with her most recent project, a business franchise plan with her group-mates, MurphyMaeve Holleran and Rabee Ahmad. Their plan is based on a restaurant of their choice, which is Teriyaki Madness. They have to write out a business plan for Teriyaki Madness and present to the judges at state.
"I've been working on the DECA project with Saira since the summer, and she's been able to make it fun while helping MurphyMaeve, and I stay focused on getting our work done. She's smart, stays on task, and maintains a positive vibe that makes her a fun person," Ahmad said.
State is only a few weeks away and will be held at the Hyatt Regency O'Hare Chicago in Rosemont on March 12th to the 14th. Only 40 students from West make the cut to go, so it's definitely an accomplishment for Khatoon and her group to have made it.
"I love working with Saira and Rabee, we make a great team, and I enjoy every meeting with them. State is going to be a lot of fun, and we hope our project makes it to nationals," Holleran said.
Facing new challenges is never a problem for Khatoon. She is always determined to push herself and face any new obstacles that come her way. Being able to accomplish difficult tasks in DECA makes Khatoon feel powerful and hardworking.
"I think the hardest thing about DECA is pushing yourself to do more than the bare minimum. There are many opportunities in DECA, but in order to fulfill them, you must stay committed and have the will in you to take the next step. Once you do it, it feels extremely satisfying because you know you're pushing yourself and using the opportunities you have," Khatoon said.
Khatoon doesn't just focus on herself or her group. She's an excellent member of the club who helps others around her succeed.
"Saira has been very helpful to me when it comes to teaching me everything I need to know about DECA and all the competitions. She's helped me excel at my first competition," sophomore Emma Kalchik said.
Not only is Khatoon an incredible member of the club, but she is clearly a great friend who is willing to do anything to see others succeed. Her ability to put a smile on anyone's face makes her an enjoyable person to get to know.