Justin Bieber's Newest Album "Changes" Reveals Who the New Justin Is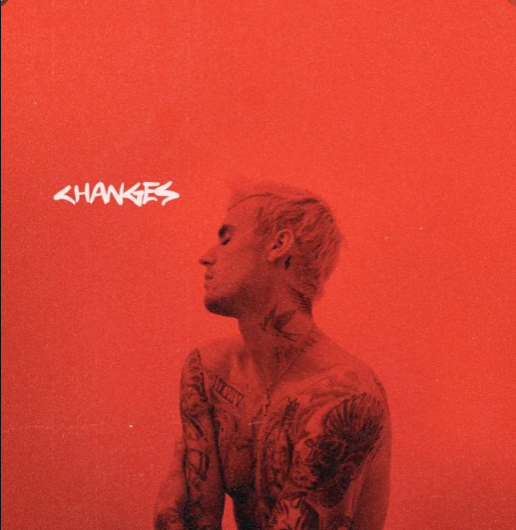 Singer Justin Bieber recently came out with his fifth studio album on Feb. 14, "Changes," after taking a long five-year break. Bieber has released singles and been featured in many songs throughout his pause, but he is officially back in business.
Bieber recently uploaded a YouTube documentary, "Seasons," to recap his life for the past five years. He was addressing topics such as struggling with addiction, getting engaged/married, finding his lost love for music, etc. Being given all this luxury at such a young age with no control took him down a dark path. This album is solely based on this part of his life, from his come up to becoming the man he is today.
Listening to the entire album for the first time, I wasn't disappointed. I expected it to be more like one of his compilation albums, "Journals," but this was something new. He released two singles before the album drop: "Yummy" and "Intentions" featuring Quavo.
These weren't my top songs, but they're still enjoyable. "Yummy" is definitely one of the more upbeat and optimistic songs off of the album. With a very steady beat and snap, he uses his soothing voice to create a chill and synchronized rhythm, eventually raising and lowering it to make it more exciting.
My personal favorites are "All Around Me," "Available," and "Changes." I really enjoy a very chill and soothing sound, and I feel that these songs really fulfill that want. His lyrics flow very smoothly, and the beats he uses combine so well together. Almost the entire album has a pretty similar background sound. Each song feels the same as the previous one, but eventually, it changes enough to be somewhat different.
In "All Around Me," Bieber sings about the unconditional love that he can't get enough of from his wife, Hailey Baldwin. He describes how his successes come from being around his wife all the time, and her influence on him is all that he needs.
"Available" addresses Bieber's will to always be there for Baldwin whenever she needs it. This song portrays his desire to see her at the end of every day and spend all his time with her. All his undivided attention is on her and no one else.
As the headliner for the album, "Changes" is probably one of his most meaningful songs on the album. With the past few years of his life being so dreadful and long, he talks about his life moving on for the better. Leaving bad habits in the past and forming stronger relationships with those who want to see him succeed in life. This song reveals his raw emotions about adapting to changes in his lifestyle to not only better himself, but all the other significant people in his life.
Overall, Bieber's newest album is pretty solid. I can't say I enjoyed all 17 tracks, but I for sure loved a few of them, and hopefully, this is just the start for him. I've been a fan of Bieber since he first blew up. I've seen him perform live, I have his "Never Say Never" film on DVD, his CD albums, and more. To say I'm familiar with his music is an understatement. This album was good enough for me, and it's something I will be listening to for a good while. On a scale of one to ten, I'd give this album an eight.