Borussia Dortmund's New Wonder Kid Takes the Soccer World by Storm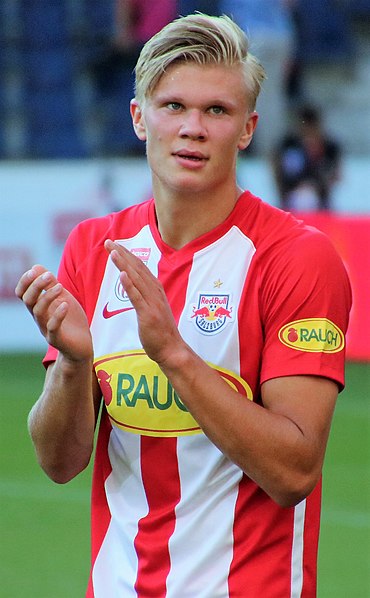 The end of the winter transfer window saw the move of many world-class players across the globe. One of the best transfers so far was the Norwegian 19-year-old Erling Braut Håland, who has taken the world by storm.
The youngster made a move from Red Bull Salzburg to Borussia Dortmund for a fee reported to be around 20 million Euros. His debut game was against Augsburg FC, where he came on as a substitute during the 56th minute of play. In just 23 minutes, the youngster scored a hat-trick, 3 goals in one game, making him the second Dortmund player ever to accomplish such a feat.
"He's honestly such a world-class player and very enjoyable to watch," senior Sohaib Rana said. "I don't really like watching the German league, but watching him play was something different. He's such a gifted player, and  I see him becoming the best one day."
This season alone Håland has already scored nine goals, in only six appearances. His Champion League stats are even more impressive, as he boasts 10 goals in only seven matches. Last week was a dream for the boy, as he scored both goals in Dortmund's 2-1 victory against Paris Saint-Germain (PSG).
"The fact that he did this against PSG, which has star players like Mbappe and Neymar, just adds to his hype and his greatness," senior Andi Veseli said. "The fact that he's only 19-years-old still blows my mind, because he's doing things that some players can't even accomplish in their whole careers."
Håland's international career for Norway is also quite impressive. While playing for the U19 team, he scored a hat-trick against Sweden to secure Norway a position in the 2018 UEFA European U19 Championship. His most impressive international spectral, however, didn't come until he was playing with the U20s in the 2019 FIFA U-20 World Cup, where he scored nine goals in one game. It wasn't until September 2019 where the youngster finally got his chance to play with the senior squad.
"In the years the come, I really think Håland is going to become the next Ronaldo or Messi," senior Ivan Kraljevic said. "There's just something about the way he plays that gives me this feeling that this is the next superstar."
Håland's next game is this coming Saturday, where Dortmund will be facing off against Mönchengladbach in a league game.