Rapper G Herbo Opens Up With Newest Album "PTSD"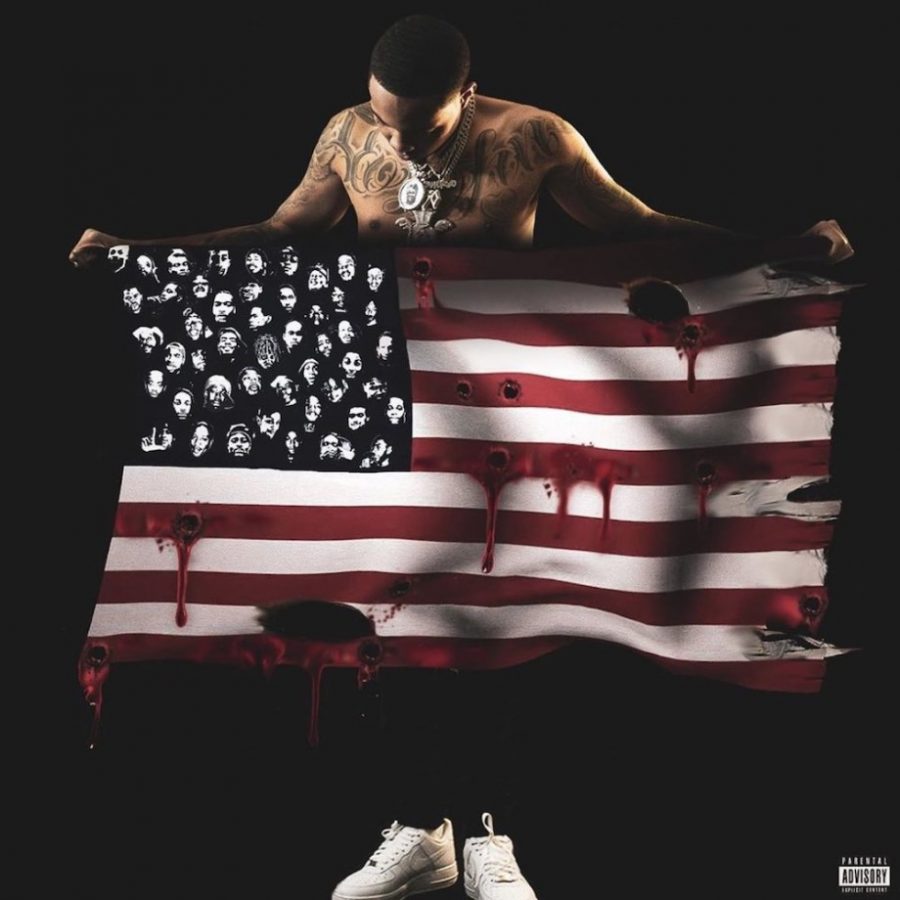 On Feb. 28, Chicago rapper and native G Herbo released his latest album, PTSD, which has since received much positive feedback. There was much anticipation for the album after Herbo leaked the song list a week before its actual release. His latest album, quite surprisingly, was released only two months after his last album Sessions, which had a peak position of 100 on the Billboard 200.
"PTSD," however, is expected to make about $50,000-$60,000 in its first week alone. Complex has estimated that his album will be ranked number four on the Billboard 200, making it his most successful album to date. The album is Herbo's self-reflection on all the traumatic stress that people living in the inner-city experience.
In an interview with Complex, Herbo really dove deep into what his album meant. He was quoted saying, "I'm a product of poverty-stricken neighborhoods like I come from one of the worst neighborhoods in Chicago." He later went on to say that his clinical therapist diagnosed him with PTSD, which also influenced him to write the album.
The album has 14 songs, 13 of which are brand new, and includes features from Lil Durk, Lil Uzi Vert, Chance The Rapper, Polo G, and many more big-time artists. The album as a whole feels very complete, as it offers something for everyone. There are sad songs, humble songs, and even drill songs. However, the album still carries a somber feel, as one can only sympathize with what the rapper has been through.
The best song in the whole album has to be "PTSD" featuring Juice WRLD, Chance the Rapper, and Lil Uzi Vert. The lyrics themselves are what make this song the best, as they really reach out and touch you on an emotional level. The song's verse with the late Juice WRLD contributes to its excellence, as the rapper's natural singing talent was put on full display. Including Chance the Rapper and Uzi were like a cherry on top, as both rappers verses contributed to the rhythm of the song. This song is more on the emotional side as Herbo raps, "I can't sleep 'cause it's a war zone in my head," which shows only some of the hardships the rapper has to endure.
Some of the other songs from his album that follow a similar vibe to "PTSD," has to be "Lawyer Fees" featuring Polo G, and "Gangbangin." Both songs share a somber vibe, as Herbo talks about the things he went through before becoming famous. He commonly raps about his friends, his he lost to the streets, and specific experiences that scarred him forever. Unlike "Lawyer Fees," "Gangbangin" does have some verses where Herbo flexes the money he made.
Unlike these songs, his song "By Any Means" featuring 21 Savage carries a much more uplifting type of beat, as the rapper talks about his rise to his success and fame in his first verse. In his second verse, Herbo talks about how he spends his money, highlighting his massive jewelry collection specifically. He also raps about his whole team finding success, not just him. 21 Savages verse completes the song, as his rap style fits perfectly into the song. His part also contributed to the feeling of motivation I got after listening to this song.
This album, in its entirety, is truly a piece of art. Unlike other Chicago rappers, Herbo took a different route writing this album, which was a risk that could destroy his entire album. However, his experimenting with different instruments, beats, styles, and artists, ultimately contributed to this album's success. In my opinion, I believe this is one of his best albums ever created, as I gave it a nine out of ten. I highly recommend anyone interested in Chicago rappers, or rap to go and stream this album; you won't be disappointed.
Also, Herbo announced that he will be going on tour right after the release of his album. His tour started Feb. 27 and is set to end on April 9. Along with himself, Herbo will also be taking King Von, Lil Loaded, Shaun Sloan, and Pretty Savage on tour with him. Tickets start at $45 and go up from there, depending on where you want to be.