NFL Free Agency: Top 5 Biggest Trades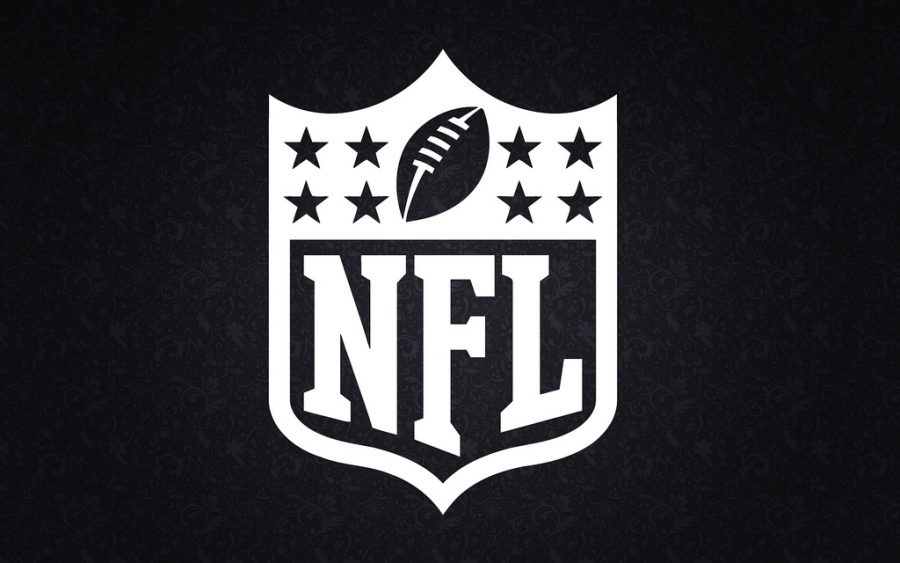 With the coronavirus shutting down sports across the country, sports fans have turned their attention to the beginning of NFL Free Agency, which started Wednesday, March 18th. With this being one of the very few exciting things occurring in sports during this historic pandemic, it has offered people a source of entertainment during these difficult times.
Now it's time to look at 5 of the biggest trades and signings that went down in the NFL.
I think it's only right to start off with the biggest headline we've seen this offseason, and that is the Tom Brady trade. Brady was previously a quarterback for the New England Patriots, where he won six super bowl rings leading the entire NFL in the amount of super bowl wins. All of this was alongside head coach Bill Belichick, whose bond with Brady has been one for the books. Although these two have had a historic run, it ended with Brady's trade to the Tampa Bay Buccaneers, which comes with a guaranteed 50 million dollars. The playoff run the Buccaneers will make this year will be dangerous as Brady now has two elite wide receivers, Mike Evans and Chris Godwin.
Moving away from the quarterback position, news went down in Arizona & Houston as DeAndre Hopkins (WR) has been traded to the Arizona Cardinals in exchange for running back, David Johnson. In my opinion, this was a very even trade as both sides are getting great players and will fit into either offense perfectly. For the Cardinals, this is one of the small steps they are taking as they continue to rebuild their team around their young quarterback, Kyler Murray. As for the Houston Texans, they just hope their run game will better push their playoff run this year as they come back from their wildcard loss to the Indianapolis Colts.
Speaking of the Colts, their moves this offseason might've boosted their predicted win rate for next season as they bring in veteran QB, Phillip Rivers. The Colts are not a bad team, their defense is mediocre, but they have receiver options and a consistent O-Line. The one thing about the Colts is that they never really solved their quarterback issue until now. In August of 2019, Andrew Luck, their star quarterback, retired, leaving behind a massive void for the Colts.  I believe bringing in Rivers will be an excellent move as they plan on going farther in the playoffs than the year before.
This March, two-time offensive player of the year, Todd Gurley, was released from his former team, the L.A. Rams. On March 20, the Atlanta Falcons picked him up for a one-year deal. Gurley is a powerful running back who is always pushing for the extra yards. His running game will make the Falcons a dangerous team in the NFC, although their division competition is tough, with them having to compete against two hall of fame caliber quarterbacks (Drew Brees & Brady). Yet with quarterback Matt Ryan and wide receiver Julio Jones, I don't see a reason not to pick the Falcons as division leaders.
The trade I am most excited about is the addition of defensive end, Robert Quinn, to the Chicago Bears for a five-year 70 million dollar deal. I think this may have been one of the smartest options the Bears front office has done in a while just based on what I know from watching Quinn in his previous years. Quinn is powerful and dangerous when it comes to attacking the QB, and as if the Bears defense wasn't good enough, this addition to their defensive line could be groundbreaking.
I'd be lying if I said that the Bears did not have a super bowl championship-winning defense caliber team. They have weapons all around their lineup, with linebackers Roquan Smith, Khalil Mack, and Danny Trevathan, who have proven this past season that they can do it all. Together they had over 150 tackles in the 2019 regular season. Now, all we need is for head coach Matt Nagy to make smart choices on the offense so the Bears could make a long run in the playoffs, and hopefully, a super bowl title, because that's what Chicago needs.
All in all, the 2020-21 season will be exhilarating with the new draft class coming in and all of the trades/signings occurring. There will be upsets and uprisings from teams all around the league, which is what football is all about. I am looking forward to an exciting season.