Katy Perry Announces Surprising News in New Single "Never Worn White"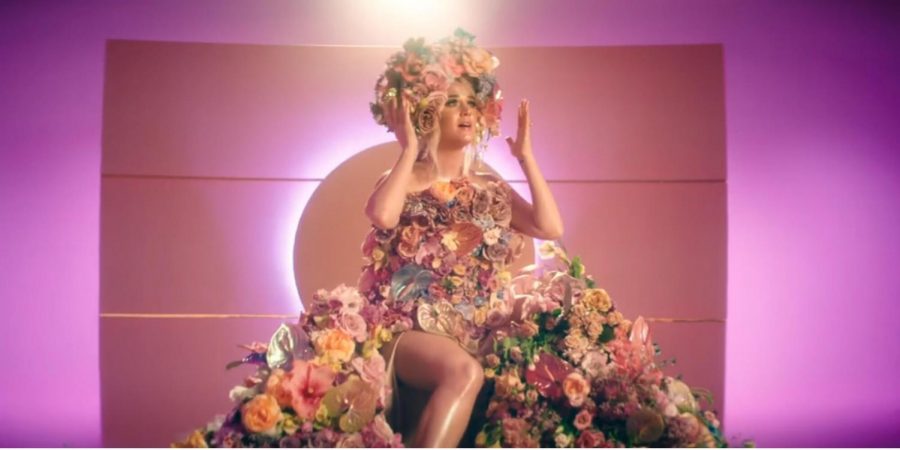 The singing sensation Katy Perry, that brought us iconic hits like "Last Friday Night" and "Teenage Dream," has come a long way. Since her rise to fame in the early 2000s, Perry has been far from irrelevant. The hit movie "Part of Me," which was released back in 2012, proved to be one of Perry's greatest successes as it drew attention from millions of her fans all over the world.
I was personally never a huge Katy Perry fan, but my sister may have been her number 1 fan, so despite my lack of enthusiasm for her music, I was dragged into the world of crazy costumes and "California Girls" from a young age. Since then, I've learned some of Perry's more low profile music which has taught me to really love and appreciate Perry's music. I even went to her Chicago concert back in 2017 during the "Witness" tour. Unfortunately, "Witness" was Perry's last album release, and she's only been releasing the occasional mediocre single here and there.
When my friend and avid Katy Perry fan told me about Perry's recent masterpiece, "Never Worn White," I had to check out what the hype is. And let me just say, it's even better than I thought it would be. The song starts off pretty slow, and for the most part, it stays that way the whole time, so I was a little disappointed in the beginning, just because most of Perry's hits are more upbeat and fun. If this is your initial reaction to the song, however, don't stop listening.
Perry's perfectly pitched voice makes the slow movement on the song fit in perfectly, but that doesn't mean that there's no hint of the old Katy Perry in the new song. At one point, right before the chorus, Perry let's loose. Not in the way she used to, but her voice goes up, and you'll definitely get some "Teenage Dream" flashbacks. The song is unique nonetheless, especially for Katy Perry. You can really tell she stepped out of her comfort zone, and it worked.
The actual sound of the song, which is amazing, isn't exactly the only thing that makes it so good. I'll never forget the part in "Part of Me" where Russel Brand called Katy Perry literally minutes before she was about to go on stage to tell her he was filing for divorce. I'm sure all the adults in the theater had never witnessed a nine-year-old cry the way I did in that theater during this scene. I was devastated for Perry. Perry's "Never Worn White" was the thing her fans have been waiting for ever since that devastating scene in "Part of Me" because it symbolizes Perry's resilience and her happiness.
Not only is the song dedicated to her soon-to-be husband, Orlando Bloom, but it's also dedicated to the couple's soon to be child which Perry announced in the music video about how she's pregnant with her first baby. Overall, I'd have to give "Never Worn White" a  9/10, one point deducted just because the song is so slow, and I've never been a huge fan of slow songs. The message in the song portrays Perry's new beginning and the perfect path that life is taking her down.