Garry Gustafson: Hall of Fame Baseball Coach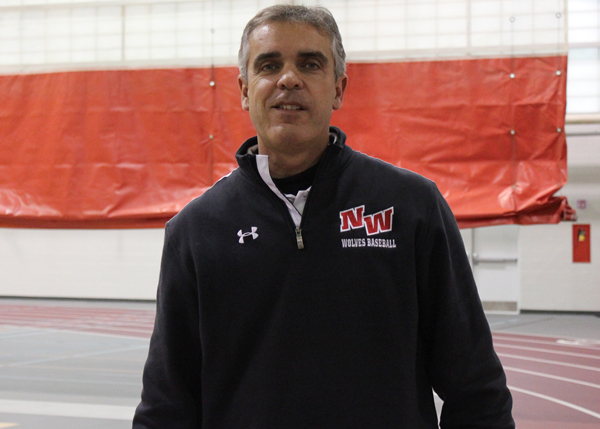 Stepping into the coach's box on the baseball field ready to take on another season, head baseball coach Garry Gustafson is going into his 33rd year of coaching. With the end of his career is in sight, he is looking to make the best of his last few seasons and, hopefully, his 500th win.
"The biggest personal goal of mine would be to reach 500 wins this season, but I look more at the team aspect of things and hopefully this year our team just plays hard and wins a bunch of games while everybody enjoys themselves throughout the rest of my career," Gustafson said.
Gustafson is known around the school and by his players for being one of the better coaches in the conference. His knowledge and experience sets him apart, and so does his ability to get things done.
"Gus is a great and helpful coach that also keeps the mood light. We all have fun while getting done what we need to, and that's what makes him unlike anyone else," senior Andrew Pabst said.
"During my sophomore year, he gave our team a great pep talk before an extra-inning game against New Trier and we came out and beat them pretty good," Pabst said.
Along with being the head varsity baseball coach, Gustafson also coaches the girls JV basketball team during the winter. He has a head for competition and pushes all his athletes to reach their highest potential.
"I just enjoy coaching and I always have, baseball is obviously my first love and I always look forward to the spring every year but I also really like the competition that comes with the game of basketball. I certainly enjoy all the challenges that come with coaching and just watching your teams go out and compete hard," Gustafson said.
His players admire his dedication and trust his direct feedback on their performance. Coach Gus tells it like it is.
"He is always very straight up and will tell you straight to your face if you are doing something wrong and need to fix it. [T]hat is what I like most about him," sophomore Abbey Adams said.
Though coaching comes with unique challenges, Gustafson proves time and time again that it doesn't feel like work if you love it.
"I really don't feel like there's a big challenge for my job because I love what I do, love coaching baseball, and love working with the guys so the biggest challenge is to keep everybody playing and active on the team and trying to keep everybody sharp and ready to go, which is a hard thing to do with a roster size of 22 guys," Gustafson said.
Through it all, his work with athletes and a genuine love of the game keep Gustafson coming back, season after season.
"The one thing I try to do is make sure that everybody enjoys the game and they still play hard and focused and that is just what comes with the love of the game and my dedication to baseball and the players," Gustafson said.