Bad Bunny is the Latin King in Newest Album "YHLQMDLG"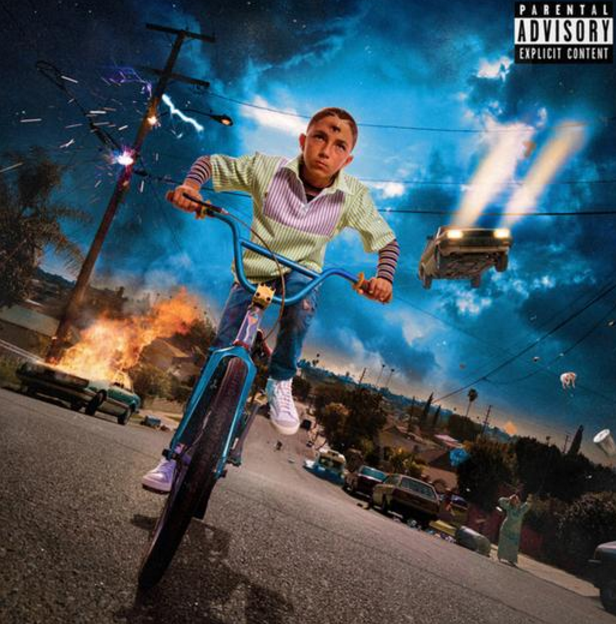 After years in the music game, artist Bad Bunny has risen to fame, becoming a household name. His track record in the industry is impressive enough as he has released hit after hit, and his newest album "YHLQMDLG" doesn't disappoint. Since it's release on Feb. 29, the album has gained tons of attention from not only the Latin music scene but from the global music industry as a whole.
Bad Bunny has never disappointed me. After years of listening to his music, I have yet to find a song that I couldn't at least vibe to, even if the song wasn't my favorite. In the case of "YHLQMDLG," I felt the same way.
"YHLQMDLG" isn't just a keyboard smash; it's actually an acronym that stands for "Yo Hago Lo Que Me Da La Gana." This album exposes a side of Bad Bunny that the world has yet to see. Through his music, he shows a vulnerable side that we usually don't see in his previous songs like "La Romana." The title track, "Si Veo a Tu Mamá," is a classic Bad Bunny upbeat song that has sad lyrics and his iconic emo boy twang. It's a love song of sorts, but one about a past relationship and the lyrics are all about reminiscing on the good times of the relationship. This is overall a favorite song of mine, and a great way to start the album.
Bad Bunny has a very distinct sound, and almost all the songs on the album fall into his upbeat yet sad tone, which is terrific. "Ignorantes" featuring Sech, a Panamanian artist, is another song that is slower, but still upbeat, and holds Bad Bunny's sad boy sound. The song is another one that talks about a past relationship, and its unfortunate end. Bad Bunny is able to create music that can speak to such a large audience, even if they can't understand his lyrics. His musicality speaks for itself, and songs like "Ignorantes" show off his talent. Sech also elevates this song to the next level.
Apart from his classic sad boy songs, Bad Bunny also has many upbeat, fun songs that are cult favorites as well. "Safaera" is a perfect example of the crazy hype songs that Bad Bunny is a professional at. The beat is constantly changing throughout the song, and Bad Bunny has so many features on this song that it never gets repetitive. It also features the classic Bad Bunny mid-song beat interruption, as seen in "La Romana" as well. This song is a complete contrast to his slower songs, but its a welcome change.
Overall, "YHLQMDLG" is a banger. Bad Bunny never fails me, and the variety this album provides only further shows how versatile of an artist Bad Bunny is, and how impressive he is as an artist. I'd give this album a 10/10, and I would highly recommend it to anybody, no matter their music taste.