AP Testing Changes Worry Staff, Students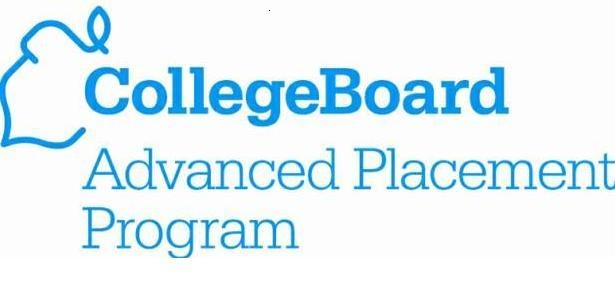 By Sarah Waters, News Editor and Academics Editor
April 2, 2020
When the College Board, the organization responsible for the AP Program and the SAT, announced on March 20 that all AP testing for the 2019-2020 school year would take place online, District 219 students and staff were discouraged.
The exams, which are academically rigorous and last upwards of three hours, will now last just 45 minutes. Usually completed on paper, students will now access the exams at home on any Internet-capable device. Acknowledging that many schools' instructional time may have been cut short by unprecedented school closures, the College Board announced that end-of-the-year content would be omitted from the exams.
The sudden reduction in both the tests' academic content and time commitment disappointed AP English Literature and Composition teacher Tamara Jaffe-Notier, who warned that the tests' abbreviation might cheapen the idea of college-level content.
"Of course, the compromise measures are not ideal," Jaffe-Notier said. "I think the best thing to do would be to absolutely cancel the AP exams for this spring and refund testees their money. A pandemic has widespread consequences, and it looks like one of the consequences is that our academic institutions are agreeing that 'college-level work' can be watered down. I think that's a bad choice."
The 45-minute exam, according to some AP students, is far too little time to take such a consequential test. Seniors, some of whom have taken AP exams in the past, are concerned that the new format could meaningfully change their scores.
"I think it's unfair that students have prepped for a specific exam for the entire year and now have to change their strategy," senior Amani Laliwala, who is taking the AP English Literature, AP French, AP Chemistry, and AP Calculus BC exams, said. "I understand that College Board had to make tough decisions, but I would have preferred the 3-hour test—that's what we'd prepped for."
"I understand why the College Board had to stop in-person testing, but I wish they made the test longer than 45 minutes of free response. There's not much room to make mistakes," senior Christian Mancino, who is taking the AP Calculus BC, AP Computer Science A, and AP U.S. Government and Politics exams, said. "I'm worried that if there's a topic I don't know well, it could sink my score; there's only so many questions they can ask in such a tight timeframe."
The new exam structure is also concerning from the organizational perspective. Dr. Antwan Babakhani, assistant principal for student services, said that while he approved of the College Board's efforts, providing home exams could be an operational stumbling block.
"The way I see it, this is the College Board just trying to be ready to continue providing access and opportunity," Babakhani said. "My only concern is the operationalization of homebound AP exams for 940 students, some with multiple tests. What does that mean?"
Babakhani also outlined concomitant concerns, such as the potential difficulties in communicating with families, organizing refunds for students who ask, and ensuring technological support for students who need it. The 45-minute exams, he said, would need to be made reliable and valid.
"Let's be real, what's stopping 2 or 3 students from one AP class coming together to take the exam in the same room? College Board is very, very strict about PSAT, SAT, and AP testing conditions, so I'm not sure what this means," Babakhani said.