With Prom and Graduation Canceled, Seniors Contemplate a Career Without Closure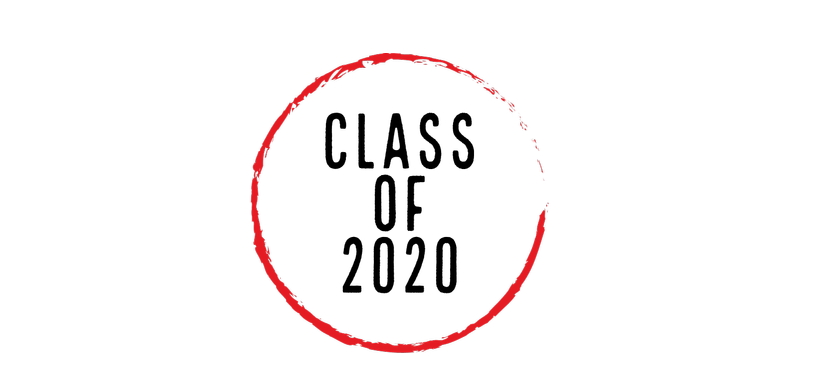 By Sarah Waters, News Editor and Academics Editor
April 11, 2020
The end of high school, for decades now, has been an almost universal experience for seniors in the United States.
As college or career decisions are made, prom outfits are finalized, graduation gowns are ironed, and, characteristically, grade point averages are consigned to oblivion. As the weather warms, the outgoing seniors, newly adults, are given the opportunity to start over; childhood is ceremoniously put behind them as they enter college or their new careers.
This year, however, is more somber.
The backdrop of COVID-19 has placed this year's graduating class in limbo. As the United States rapidly became the global epicenter for confirmed cases of COVID-19, society ground to a halt—and with it, so did seniors' end-of-high-school blueprint, with prom, graduation, Accolades Night, and even the dart-gun game of "gotcha" now tenuous.
Classes were canceled on March 13, and with the expected date of return being repeatedly postponed—first, it was March 30, then April 8, then April 30—seniors at Niles West have been left with no clear expectation about the end of their high school careers.
On April 10, principal Dr. Karen Ritter, along with Niles North principal Dr. Jim Edwards and superintendent Dr. Steven Isoye, emailed students and families, writing that prom, scheduled for the end of May, would be canceled because the dates fell close to the end of the Illinois stay-at-home order. If, by later in the summer, public health is improved enough to host large, in-person events, prom will be hosted at either Niles West or Niles North.
School officials are working to "develop a vehicle" to host senior recognition events like Accolades night, which will no longer be held in-person.
Graduation, the culmination of every school year, will no longer be held in person on May 24, as it had been scheduled. Ritter wrote that school officials were exploring the possibility of a virtual graduation and one later in the summer, should the pandemic subside.
Like many others, senior Marco Landaverde has had an enduring idea of what this time in his life would be like. As his expectations change by the day, he hopes that graduation will be postponed instead of canceled and that seniors will receive a definite date at which they can walk across the stage. If that's not possible, he says, he'd be interested in an online commencement.
"Growing up, you have this idea of what your life as a high schooler is going to be, and it seems like all of us seniors are diverging from that more and more," Landaverde said. "I thought I was going to graduate like how seniors graduate in the movies, but it's looking less and less likely."
Senior Maddy Foler, who sang with the choir at past Niles West graduations, hopes that she will still get to experience walking the stage to receive her diploma. She was excited about the more inclusive changes made to graduation apparel this year and hopes she'll eventually still be able to be involved.
"One thing that's supposed to happen is that this year, all of the graduates will wear red regardless of sex or gender, so I really wanted to be a part of that," Foler said. "If it were online, it wouldn't be the same for me. I'd rather have a late graduation than an online one, or even none at all."
Although the cancellations are disappointing, the idea of prom, graduation, or another large event leading to the spread of the coronavirus is more frightening for some.
"I was planning on going to prom, but if it gets canceled, I don't mind. It would be worse if someone were to catch the virus because we decided to host a large event," senior Kristine Hwang said. "It could put a lot of people at risk and could even lead to someone dying, which I hope doesn't happen."
The cancellation of graduation, however, is the most upsetting for Hwang.
"As for graduation, I'm more disappointed about that being canceled rather than prom. I've worked hard these past four years in order to graduate," Hwang said. "However, like I said before, it would be much more devastating if someone were to catch the virus at an event like this."