Working During COVID-19: Bryan Ruiz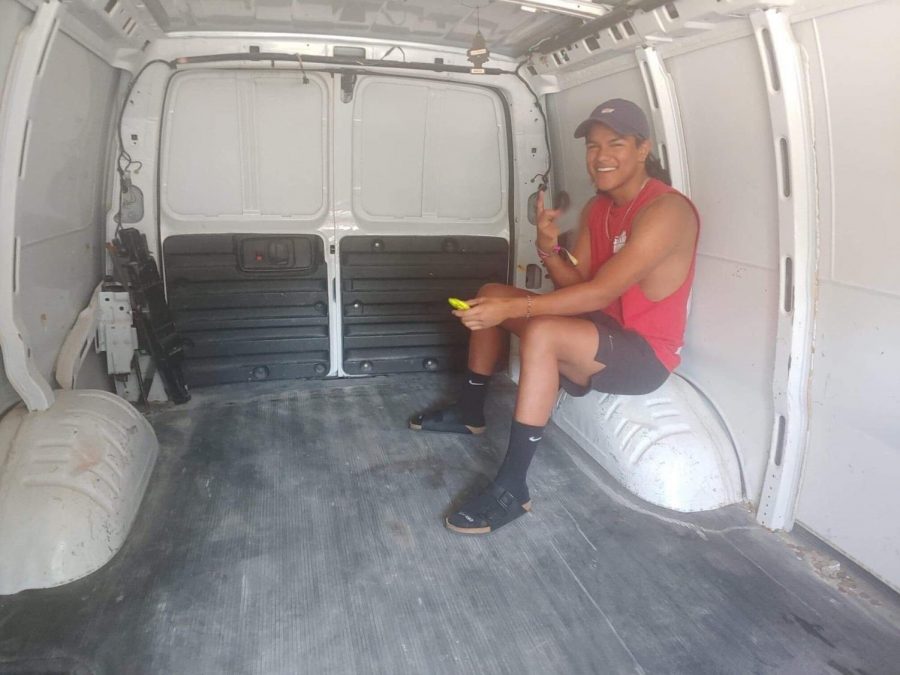 Although many people have been temporarily unemployed through these unexpected times, community members are leaving the safety of their homes every day to work and provide for their families. Out of these workers, some are high school students. Niles West senior Bryan Ruiz is one of many working during this pandemic.
Ruiz started working for his father doing home repairs on weekends last year.
"I started to work for my dad this December, so it hasn't been that long, but it's felt much longer than just four months. Every weekend I wake up at seven to start getting ready to go to work, and once I am there, it really is working non-stop," Ruiz said.
Now, during COVID-19, Ruiz has not been working as much as he did prior to the pandemic. He has had a couple of workdays, but not nearly as many as he had before. Ruiz says it's different, but at the same time, it's not.
"The days I have worked through COVID-19 have been a little different. I think it just felt different because of our mindsets. Usually, when we work, depending on what it is, I will wear a mask just so I don't breathe in harmful stuff," Ruiz said. "But now we just wore the mask throughout the whole shift, so it didn't feel too different."
Despite the pandemic, this work has changed Ruiz in a good way. Senior Jacey Trufin thinks so too.
"Bryan is very responsible and dedicated. When his dad calls him to be there, he will show up even if he is told last minute. If he knows he has work the next day, he won't go out later or stay up in order to be able to wake up and be well-rested for work. He also makes working a priority. When plans with friends are made, and he has work, he will work instead of going out with his friends, which can be a hard sacrifice to make," Trufin said. "As a person, I think Bryan has become more mature due to working. Working has allowed him to take on important responsibilities, which also helped him become more reliable. He also became more aware of his priorities and time management as well."
Sarkis Barkho, who is also a senior here at Niles West, has become very close friends with Ruiz this year. He has known him before he began his work and feels that it has had a good impact on Ruiz as well.
"I have known Bryan since freshman year, but I would say that this year him and I have gotten really close, and I am very happy that that happened. Bryan is a very dedicated hard worker. When he works with his dad, he is with him for hours on end and works on fixing houses. Because I have known him before he began work, I have seen a big change in him. Not just his personality, but it played a big role on his mindset. I am very proud of him for stepping out and working during this pandemic. I am more proud to call him my friend," Barkho said.
All in all, Ruiz has made the most of what he has to work with. He is looking at this situation with a positive mindset and hopes others can follow.