Best Sports Games to Watch During Quarantine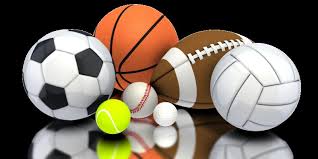 Due to the Covid-19 virus affecting the world and canceling all sports across the globe, sports channels have taken this time to broadcast old but memorable games for different sports from previous years. It's time to take a look at some of the best games of all time that are worth watching a second time.
With the countless number of sports games going on every year, it's hard to make the fans remember a game specifically. Growing up, basketball, football, and soccer were the three main sports I enjoyed watching. The best games I've seen weren't based on popularity; they were based on how much excitement revolved around the game, and how much of that was translated into the actual game.
1.) The 2016 World Series
One game at the top of my list would have to be the 2016 World Series final game. This game included the Chicago Cubs vs. Cleveland Indians. Not only did this series go to game seven, which caused a lot of hype already, but it had the Cubs winning their first world series in 108 years, which was definitely something you did not want to miss.
2.) The 2016 NBA Finals
This next game was instantly a game for the books as it was the first time in NBA history a team rallied from a 3-1 deficit to force a game 7. Yes, I'm talking about the 2016 NBA Finals. This game 7 was insane!  There was so much on the line for both the Golden State Warriors as well as the Cleveland Cavaliers, and to see LeBron win a title with his hometown team was great to see.
3.) Jan. 22, 2006 Lakers vs. Raptors
Kobe Bryant was one of the greatest basketball players known to date. He was known for many more things than just being a basketball player. He was a father, husband, entrepreneur, coach, and he can speak multiple languages. But he was most famous for his ability on the court, and one of the games that stand out in my mind was Jan. 22, 2006. I think this is when the world's eyes opened and saw what Kobe Bryant could really do. This was the day where he scored 81 points against Toronto in a regular-season game. This is for sure, a game worth watching again!
4.) 2017 NFL Superbowl
Do you like comebacks? 2017 super bowl, New England Patriots quarterback, Tom Brady, led his team back from a 28-3 deficit to become the Super Bowl 51 champs. This game highlighted one of the many iconic moments in where Brady showed leadership and efficiency at his quarterback spot when it was needed.
5.) 2006 World Cup
If you like soccer, the World Cup has many great moments throughout its history.  The 2006 World Cup final with legend Zinedine Zidane's, is one that my soccer-loving father will often have on replay.  This was Zidane's last game that he would play for his national team, and he went out with a bang, literally.