How Students and Teachers are Preparing for Online AP Testing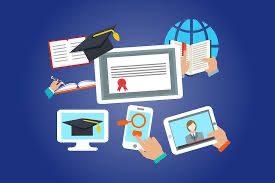 As schools over the United States are mostly remaining closed for the rest of the school year, students and teachers across the country are preparing to face the change, which will be the testing of AP exams from home.
The College Board announced a while ago that AP testing would be much shorter and online due to the unprecedented circumstances of the global pandemic. This was a drastic change from the 4-hour paper test for which technology isn't even allowed in the testing room. Most of the tests are now simply in the free-response format, with one or two questions depending on the subject and the material. They are also open-note, so students are allowed to have any study materials necessary to help them during the exam.
AP Government teacher Jason Stanford has a plan underway to help his students do well despite the circumstances.
"I plan on giving sample free-response questions to my students in order to help them prepare," Stanford stated. "I also plan to encourage my students to complete the test under the time requirements that they would be taking for the exam."
Stanford also plans to write feedback on all the students' responses, and like other teachers, has office hours and weekly zoom sessions available for students to ask questions.
AP Literature and Composition teacher Tamara Jaffe-Notier, on the other hand, simply wishes her students the best during this time, whether its academically, physically, mentally, or emotionally.
"All I can say is that it looks to me like everyone is doing their best to cope," Jaffe said.
For many students, like senior Amani Laliwala, the strategy now is not to study all the material, but to have a good reference sheet and outline to utilize during the exam.
"Since AP exams are open-note and online this year, I am going to focus on making good outlines so that during the test, I have a reference sheet," Laliwala stated.
Overall, during these unprecedented circumstances, students and teachers alike are simply trying their best to get through and make sure that everyone remains safe and in good health.