How West Athletes Stay in Shape During Quarantine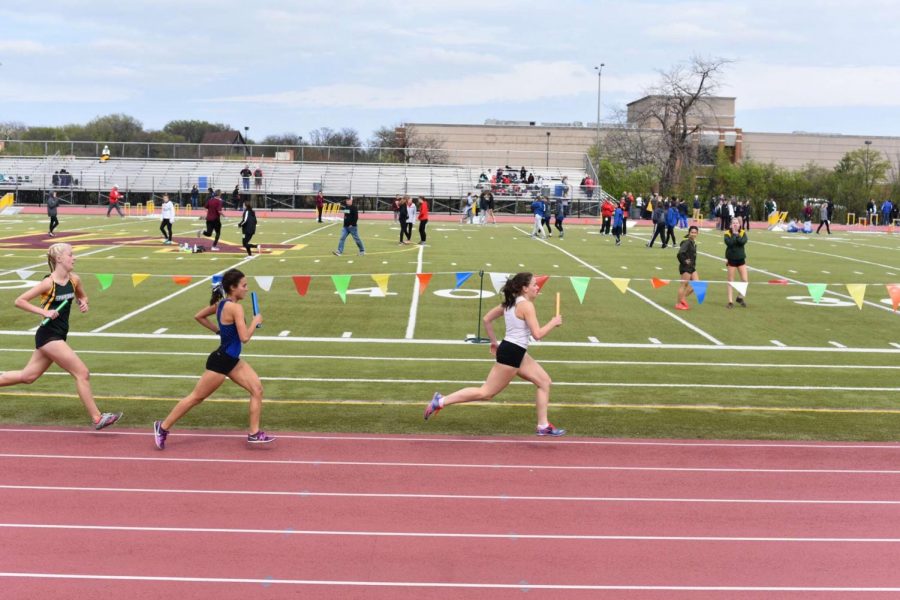 Due to the shelter in place order, the gym facilities at Niles West and private gyms have been ordered to close. In order to stay in shape during the offseason, Niles West athletes and faculty have continued to train in a variety of ways.
Sophomore Timmy Melfi is on the junior varsity boys volleyball team, and bikes as often as he can to stay in shape.
"During my lunch break, I usually bike about 12 miles. Then after I am done with my classes. I usually go for a more relaxed ride," Melfi said.
Senior Jamie Lawrence, who runs the 4×800 and the open 800 in track and field, started off with running, but then also began biking due to the better May weather.
"For the first couple of weeks of quarantine, I would go on a run almost every day. Then, once the weather got nicer, I started biking," Lawrence said.
Gym teacher and girl's volleyball coach Stacy Roth recommends keeping a schedule to stay on track for when to do workouts.
"I would first recommend having a tentative schedule written out for each week. The schedule should include what days and what times each day you are going to work out. This way people will hold themselves more accountable. When the weather is nice, push yourself to go outside for some variety other than the walls in your house. Even a walk of 45 to an hour can have great benefits," Roth said.
Roth herself also tries to get outside every once in a while and watches online videos to stay motivated.
"I have been going for jogs and walks when the weather has been nice, and bike rides with my family. When the weather has been bad I have been following workouts from YouTube I found. They are motivating and have a lot of good exercises in them," Roth said.