Students' Summer Plans Upended as Pandemic Persists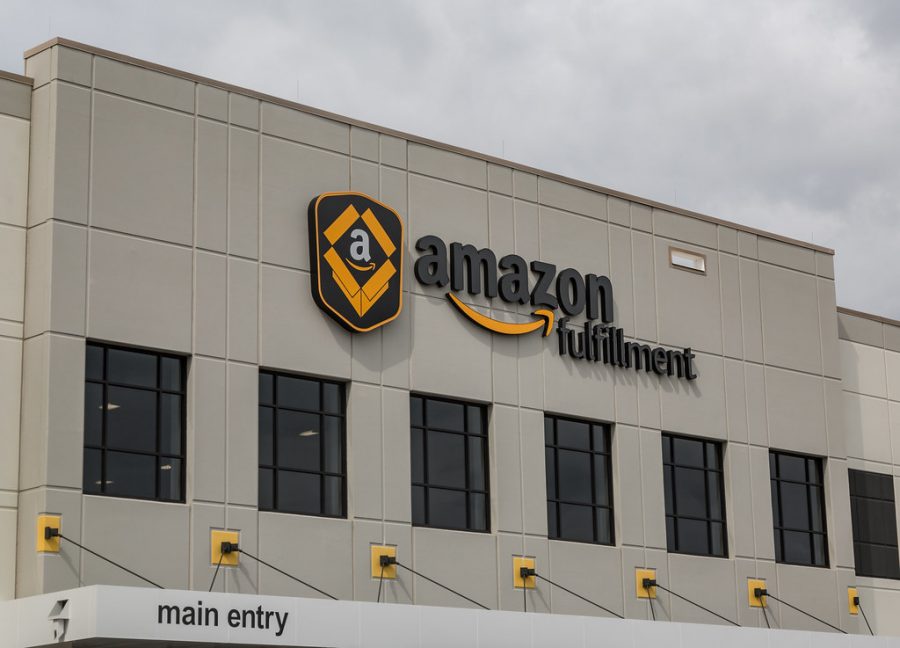 By Sarah Waters, News Editor and Academics Editor
May 7, 2020
Before the coronavirus hit, senior Eddie Byrd planned to spend his summer coaching in a children's sports league, visiting his out-of-state friends, and exploring Milwaukee, his home for the next four years as a student at the city's University of Wisconsin campus. But with the coronavirus pandemic showing no signs of easing, he's doubtful that his summer will look anything like what he had hoped.
"I was hoping to spend this last summer with my high school friends going thrifting and working a lot," Byrd said. "My friends in Wisconsin and I were going to take a trip to go camping and to the Yerkes Observatory. Now, I can't do that. I was just trying to spend this summer enjoying time with my friends."
Byrd's story is hardly unique. High school seniors across the country are graduating into a maelstrom of economic, political, and public health crises caused by the coronavirus pandemic, the likes of which, some economists project, the United States has not seen since the Great Depression.
With the April unemployment rate likely to hit 15 percent or higher, the pandemic has deemed once-secure summer jobs and internships a fantasy. Summer classes and academic institutes, sometimes an attractive option for graduating seniors looking to bridge the gap between high school and college, have been forced to continue remotely. The bleak outlook has left some students wondering what direction, if any, they can take between now and the fall.
Having a summer job is a goal for many teenagers, but the economic slump has hit the service industry, a common employer of young people, particularly hard. Senior Adrian Recinto was laid off from his job as a waiter at an Old Orchard restaurant in early March. Since then, he has taken a job at an Amazon fulfillment center as demand for the company's delivery services remains strong.
"I never considered working for Amazon before the pandemic hit," Recinto said. "After I was laid off from my job at a restaurant, it was really the only option I had to keep myself productive."
Recinto's job as a "picker" is to load bags of boxes onto trucks to be shipped to their final destinations. Although Amazon has come under fire in national news for some facilities failing to adequately protect workers from coronavirus transmission, Recinto says his facility has "multiple safety measures," including daily temperature checks, mandatory face masks, and a "strict social distancing" policy enforced by managers.
"In terms of COVID-19, I feel safe at the facility. But in terms of overall safety, the warehouse could do a lot better," Recinto said. "The conditions in the warehouse are subpar. It's cramped, and it's very hard to maneuver large carts with heavy boxes around tight corners. The bags themselves can weigh anywhere from ten to 50 pounds, and you never know how heavy it's going to be until you pull it off the shelf. Although the bags have covers to prevent things from falling on you, a lot of them break. I've had packages fall on me."
Employment isn't the only arena to have undergone a sea change within the pandemic. Before the virus, Marco Landaverde could often be seen performing with his band, Ocean Child, at local venues. But with nonessential businesses closed for the foreseeable future, local artists have largely had their occupations put on an indefinite hold.
"Not being able to perform and rehearse live with my band has been tough," Landaverde said. "My plan for the summer before the virus hit was to continue to build up my confidence on stage as well as my experience before I leave for college."
Instead of planning for concerts, Landaverde has used quarantine to rehearse more often on his own. Throughout last month, he set up his computer speakers as a P.A. system for his vocals while playing the instrumentals for songs he has produced. This week, the band released a new single, and Landaverde performed the song live on his Instagram.
"I think the key phrase that people need to understand is that quarantine is a 'different approach,'" Landaverde said. "A lot of our daily activities are altered or even completely absent from our lives right now, and we all have to figure out different approaches to continue to do what makes us happy during these times. My take on that has been improvement of my stage presence and live vocals, while still continuing to increase my music catalog."