NFL Draft 2020 Overview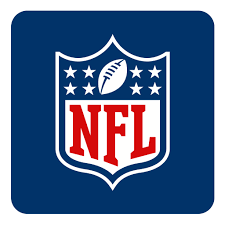 The 2020 NFL Draft has brought us many storylines, as all 32 teams prepare for the upcoming season. This article will cover the outcomes of these surprising picks and how the selections will playout for the teams.
One of the most prominent picks in the draft was the choice of the Green Bay Packers going for Utah State quarterback, Jordan Love, with the 26th pick in the first round. The Packers may have one of the best quarterbacks to ever play the game, and choosing a young QB this early in the draft gave everyone a notice that Aaron Rodgers may not be in a Packers uniform much longer. We saw the same thing happen with former QB for the Packers, Brett Favre back in 2005. Rodgers had been drafted in the first round of the 2005 draft, later taking the starting spot from Favre.
Next up, we have the Dallas Cowboys selecting Oklahoma University wide receiver, Ceedee Lamb, with the 17th pick in the first round. For most of the league, no one expected Lamb to go this late in the first round; people saw him going top 10 without a doubt. So for the Cowboys to grab him is a steal. With Lamb and Amari Cooper catching balls from Dak Prescott as well as the run game from Ezekiel Elliot, the Cowboys have one of the most dangerous offenses in the league.
The LA Chargers made headlines this offseason with the trade of QB Phillip Rivers to the Indianapolis Colts. As expected in the draft this year, Chargers took Oregon QB Justin Herbert with the 6th pick in the first round of the draft. This draft pick was the start of an era for the organization as they plan to build around Herbert and hopefully make a playoff run in the coming years. With all-star receiver Keenan Allen on the wide receiver, the Chargers will for sure be a scary team to look out for.
Arizona Cardinals drafted defensive end, Isaiah Simmons, with the 8th pick in the first round and increased their defense immensely. With the signing of DeAndre Hopkins, as well as having future hall of farmer Larry Fitzgerald, the Cardinals will be a team to look out for in the NFC as they continue their playoff run.
This 2020 draft class was led with strong quarterbacks, LSU's Joe Burrow led the group by going #1 and being selected by the Cincinnati Bengals. This pick was the start of an era for the Bengals as they hope to improve their regular season schedule compared to last season having gone 2-14. Linking their wide receiver AJ Green and Tee Higgins, who had gone 33rd in the second round of the draft this year, should make this a season full of touchdowns.