Time For A Throwback: Song Edition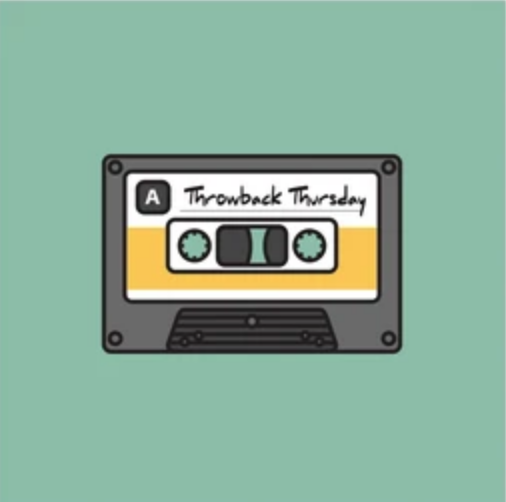 During these unprecedented times, most teenagers have reverted to their old childhood habits such as playing certain games, watching certain tv shows/movies or even listening to throwback music. Here's a playlist with a few of the greatest childhood hits that'll never fail to make you happy.
1. "Hot n Cold" by Katy Perry
This song is great to listen to if you loved Katy Perry and her older music. Growing up everyone memorized the words to this song because it was just so iconic.
2. "Everytime We Touch" by  Cascada
This song radiates good energy. A classic song that'll get you up and moving even if you are feeling down. I haven't met one person who doesn't know this entire song because it's such a bop. Teenagers now a days might even be able to relate to this song.
3. "Poker Face" by Lady Gaga
Lady Gaga is an amazing artist and made some of the most prominent songs from my childhood. Poker Face is an underrated song that deserves more love, especially since it was a key song in my childhood.
4. "Replay" by Iyaz
I would assume most people have this song memorized to the T considering most people still listen to this song regularly today. This is such an important song to my childhood and many others considering it's still always played in car rides, at parties and other major events.
5. "Super Bass" by Nicki Minaj
I couldn't make a throwback playlist and not include Nicki. She's a queen who made some of the best childhood jams. Super Bass is extremely popular and still a fan favorite to this day so of course I had to include it. Barbz for life!
6. "Don't Stop The Music" by Rihanna
Just like Nicki, I couldn't make a playlist and not include Rihanna. Rihanna produced and still produces great music and "Don't Stop The Music" is one of them. This song is a little underrated compared to some of her older popular songs, but this is always great to play in a late night car ride with your friends.
7. "Beautiful Girls" by Sean Kingston
I'd say this song is popular among females because I can't name one girl who doesn't know at least some of the words to this song. Sean Kingston made phenomenal music during my childhood and this song is just one out of his many great songs, that I love.
8. "Break Your Heart" by Taio Cruz and Ludacris
Taio Cruz and Ludacris collaborated to make a big bop. This song will have me and probably everyone else screaming the words at the top of theirs lungs.
9. "Circus" by Britney Spears
Britney Spears' music definitely made my childhood. Her old music is great and I can listen to it with my friends for hours.
10. "So What" by P!nk
This song is definitely underrated and probably forgotten about since it's not played as much as the other songs in this playlist. P!nk's music always makes me happy and I love singing all her songs, even though I'm a terrible singer.
11. "I Gotta Feeling" by Black Eyed Peas
I love the Black Eyed Peas so much, their music was my childhood. This song is such a classic by them and I'm always frequently listening to it because  I love it so much.
Link to the playlist – https://open.spotify.com/playlist/3DniZxxP0OgNL28TCLuwwB?si=aoZQw-rmRiufDRX7Ijjqog