IHSA Fall Sports Changes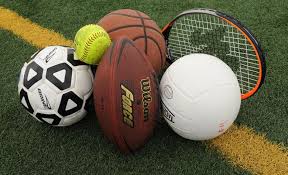 This past spring many students were unable to participate in any spring sports due to the lockdown in March. With the concern for safety and schools going remote, many students wondered what would happen to fall sports. At a special board meeting on July 29, the IHSA board announced its plans for the 2020-21 school year. Their decision came after Governor J.B. Pritzker added certain restrictions to youth sports which allow a handful of sports to begin on August 10 and moving other fall sports to an alternative spring season.
Sports are categorized according three risk levels: high, medium and low. The risk level is determined by athlete contact during play.  Sports with the lowest contact are considered low risk and will be allowed to begin their season this fall.  Sports included in the low-risk category are golf,  tennis, cross country, swimming & diving, bowling, badminton, track & field, baseball, softball and girls gymnastics.
Sports that have minimal contact are considered to be medium risk. Medium risk sports include soccer, water polo, basketball, boys gymnastics and volleyball. Sports with the most contact are considered to be high risk which includes football, wrestling, cheerleading, dance and lacrosse. Sports that are considered high or medium risk that would have played in the fall will now play this upcoming spring.
The outcome of this decision by the IHSA and Pritzker has left high school students with mixed emotions.
When asked what she thinks about the current situation in Illinois for high school sports, varsity gymnastics captain Melanie Brill had this to say, "It is for sure scary and sad that gymnastics season may not happen this year. All season I look forward to post-season which is sectionals, regionals and so on and those may not happen along without invites, which is very sad. But in the end, it is better to be safe than sorry," Brill said.
Junior Sam Burns, who has been playing football as well as track & field since his freshman year at Niles West, sees some advantages to the new spring season. "I am grateful that we still get a football season to play and I believe that having more time to prepare will help us in the spring. Although it will be unique playing in the spring, I will miss playing in the fall," Burns said. "I know our safety is most important and again I am happy we get the opportunity to compete at all. I do however feel bad for other sports who had their seasons shortened, and I feel their pain as a multi-sport athlete," Burns added.
Varsity soccer player Faris Rahic, believes that having their season pushed back means it will give him more time to prepare.
"It sucks how we have to wait till the spring because I'm sure my teammates were ready and so was I to play this season immediately, but since it got delayed I know we'll be putting in work off the field in order to come back and win games. We'll make sure we are prepared for the challenges in the upcoming spring season and hopefully, it'll be worth the wait," Rahic stated.
The decision by IHSA  to delay the playing season of multiple sports to the spring has been nothing more than historic, and it'll be interesting to see how the school year plays out for high school sports.