Declan McKenna Will Move Your Soul With "Zeros"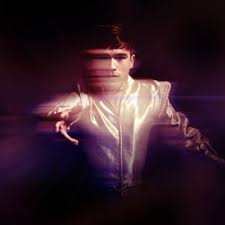 Music is food for the soul, and singer Declan McKenna's newest studio album "Zeros," is a full course meal. The alternative album, composed of 10 songs, was released on Sept. 4. 2020, and fans worldwide rejoiced. The album had an initial release date, May 15. 2020, but was postponed due to the Covid-19 pandemic.
The album begins with the track "You Better Believe!!!," and this song is the perfect intro to the album. The song is very light and fun, while also being heavy, in a sense, with the drums and guitar blaring in the background. It's the type of song that you'd put on to cruise down Lake Shore Drive with your windows down. Overall, as the introduction to the album, it was very well written and a good way to begin the album.
A favorite song of mine on the album was "Beautiful Faces." The song was released as the first single off the album, on Jan. 29. 2020. This is another very fun song, that is light and airy, and has overall good vibes attached to it. The song can be compared to "Golden" by Harry Styles, as they both have the same alternative, party vibe. This song is overall one of my favorites on the album because it just feels so care-free, and that carries over to take the stress away from their listeners.
Another great song off the album was "Emily." This song started off very similar to the rest of the songs on the album, but in the middle of the song, there is a very futuristic sounding transition, that adds a lot of suspense for the rest of the instrumentals to drop in the background of McKenna's voice. Also, if your name is Emily, you get to hear McKenna repeat your name constantly, so I'd recommend you give it a listen.
Overall, as an artist, Declan McKenna has a similar sound to Rex Orange County. Rex's song "Sunflower" and McKenna's song "The Key to Life on Earth" both fall into the same type of song. They're both very melodious and smooth, but at the same time, they're a little rougher, and it feels almost harsh as both songs progress. Both artists are very similar to each other and have multiple songs that are very alike, so if you're a fan of Rex Orange County, I'd highly recommend Mckenna's album. I'd rate McKenna's album a solid 9/10, and would recommend it to anyone looking for some new music, or if you're a veteran alternative music fan.