Niles West Theatre "Saves the World" This Monday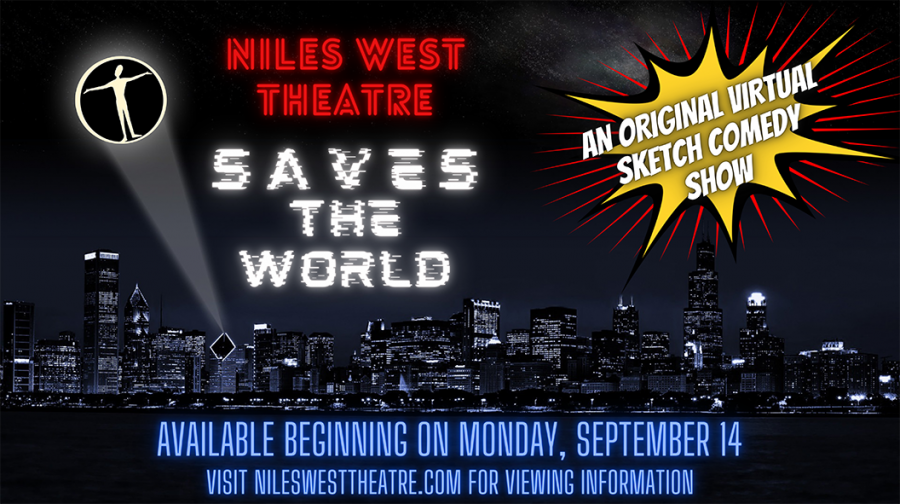 To begin the 2020-21 school year, the Niles West Theatre program has put together a free sketch comedy show called, "Niles West Saves the World," which features 15 original sketches written by students and staff of Niles West Theatre. In this pre-recorded production, the comedy, and the idea of how we've all tried to learn to survive in the "new normal" of our lives today, will give you some comfort, and help you realize you're not alone in this.
As the show is rehearsed and pre-recorded, it's the perfect production to watch from home while being in quarantine. Check back for how to view the show for free. "Niles West Saves the World" will be released Monday, Sept. 14.