Niles West Student Carjacked At Gunpoint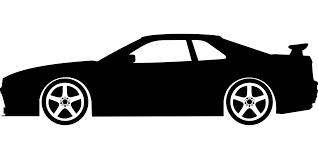 A Niles West student was a victim of an armed carjacking incident in the early morning hours of Sept. 3. on the 5800 block of Washington Street in Morton Grove.
"I thought they were gonna take my phone and wallet.  It was a surprise they took the car as well," the student stated. Because the victim is a minor, the student will not be identified.
According to the Chicago Tribune, the student, who was parked in a driveway with a friend, noticed a man looking into parked cars and entering a vehicle. This is when a black Audi backed into the teen's driveway, and the man they saw looking in parked cars approached the driver's side window and pulled out a gun.  According to the police report the Tribune cited on the incident, the suspect then asked the teen if he wanted "to get shot" before ordering the student to hand over a wallet and exit the vehicle.  The wallet was reported to have contained $200 and a debit card.
"I couldn't see any specific facial features, he had a mask and a hoodie on, and I didn't want to test a stranger," the victim recalled. "I was in a state of shock and wasn't really afraid.  What had just happened didn't really hit me until after."
The carjacker took the student's 2014 black Mercedes-Benz and fled the scene, along with the driver of the black Audi. The vehicles were discovered three days later in Chicago's Old Irving Park with bullet holes on both the cars passenger side doors.  The Audi was reportedly stolen on August 3o and is also believed to have been involved in a police pursuit in Park Ridge, Ill.
Anyone with information on the matter should contact the Morton Grove Police Department.