Jewell Loyd Makes Her Way to the WNBA Finals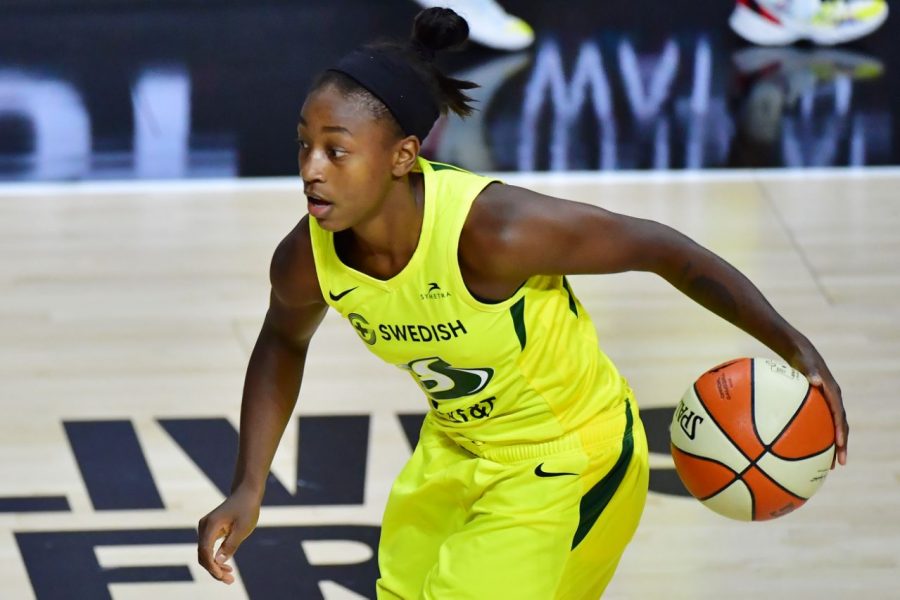 The famous Niles West alum and WNBA star, Jewell Loyd, and her team, the Seattle Storm, are making their second WNBA finals appearance in 3 years and hoping to go for a repeat of what happened in 2018, being named the WNBA Final's champions.
Throughout her high school years, Loyd stacked up her resume for college by being named Naismith National High School Player of the Year awards finalist and a McDonalds, WBCA, Parade Magazine and MaxPreps All-American in 2012 of her senior year at west. After she graduated, Loyd went to Notre Dame for three years playing basketball and managed to take her team to the NCAA Final Four all three years.
The Storm currently lead the series 2-0 against the Las Vegas Aces and beat them 104-91 on Sunday afternoon. Although Loyd didn't contribute much in this game, her teammates Natasha Howard, Alysha Clark and Breanna Stewart combined for a whopping 64 points to lead the Storm to a Game 2 victory. In the bubble or the WNBA so-called 'Wubble,' the Storm leads the league in the wubble with having the best record sitting at 11-2, just beating the Aces.
In the first game of the series, Loyd scored 28 points to help her team get an edge over the Aces. Along with her 28 points in 31 minutes, Loyd had four rebounds and assists, which aren't much, but her scoring that night makes up for it. Those rebound and assist stats do match up with her regular-season average, so I guess we shouldn't expect her getting any triple or double-doubles in this series.
Throughout the regular season, Loyd averaged 17.6 points, 4.4 rebounds, and 3.8 assists. Although there was no All-Star game this year due to the sudden rise of COVID-19, Loyd was selected as an all-star last year in 2019 and would have probably been one again this year.
The Storm just have to win their next game on Oct. 6th, with tip-off beginning at 6 p.m., in order to win the entire series since they are playing the best of five. Let's hope Loyd and her teammates can pull out another win to say they won 2 championships in 3 years.