Julie and the Phantoms: Big Hit or Slight Miss?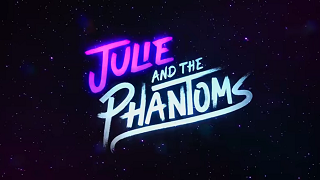 Directed by the famous, Kenny Ortega, who directed prominent films such as "High School Musical", "Hocus Pocus", and "Newsies"; "Julie and the Phantoms" were speculated to be his next big hit. The show is based on the Brazilian series, "Julie e os Fantasmas", released on Sep. 10, Netflix's original musical series drama, "Julie and the Phantoms" has already captivated the hearts of many fans. On Tik Tok, fans ranging from middle school to college students have expressed their love for the show and demand for a season 2.
The nine-episode series starts back in 1995 where a teen boy band, Sunset Curve, is about to perform one of their biggest gigs yet at one of the most prestigious venues out there, the Orpheum. When the lead singer and guitarist, Luke, played by Charlie Gillespie, drummer Alex, played by Owen Patrick Joyner, and bass player, Reggie, played by Jeremy Shada go out to eat leaving back one of the members of Sunset Curve, a tragic accident occurs, and they die right before taking the stage. Losing all possibility of becoming the rock stars that they dreamed of becoming.
Now the year is 2020 and a highly talented teenager, Julie Molina, played by Madison Reyes, has lost her passion for music due to her mother's death. When Julie gets kicked out of her school's music program, she turns to the teen boys who have been dead for 25 years to regain her love of music. Only Julie is able to see Luke, Alex, and Reggie, but when they play music together, they realize that the boys become visible, forming their new band, Julie and the Phantoms.
It also has a mysterious aspect that keeps you really interested, another ghost, Caleb Covington, played by Cheyenne Jackson, is brought into the show with the fans not knowing whether his intentions are for the better or worse.
The show brings up a sensitive topic of grief and the boys learn how to accept their fate. Throughout the show, you see how each character individually finds their way to fully move on from the past. As you continue to watch, more and more characters are brought into the show changing the dynamic and a huge turn-of-events is thrown their way, ending the season with a major cliffhanger.
When I started this show, my initial thought was that it was going to be a knock-off version of High School Musical and be flat out bad. When reading the bio on IMDB it sounded like it was intended for little kids, but the more you watch it, the more addicting it becomes. "Julie and the Phantoms" is the perfect show to watch with your family and still be genuinely interesting for teenagers.
Overall, I would rate this show a seven out of ten. There were a lot of parts in the show where it very cringe-worthy, and there were some things that I felt could've been written better. Other than that, the show is very lighthearted, with it being funny and a bit sad. It gives off a lot of High School Musical vibes and not to mention the soundtrack is really good. The music is fun and catchy, to the point where it can get stuck in your head.
I can't stress enough about how addicting this show is especially since my family and I binged this show till 3 in the morning. Even at 3 in the morning, everyone was still on their toes excited to know what was going to happen next. If you're looking for a guilty pleasure show, this is it. So far Netflix hasn't announced a renewal of the second season, but fans are sure hoping that there will be one.