NBA 2020 Draft Preview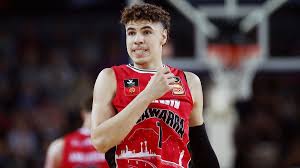 The NBA Draft for this year is right around the corner, with all the excitement and hype around this year's top 3 draft prospects, we should be in for a good one.
The draft this year was originally supposed to be held in the Barclays Center in Brooklyn, but with the pandemic it got moved to the ESPN headquarters which are located in Bristol, Connecticut and will be held over video conference.
Within this article I will be highlighting my top 3 prospects and where I think they will fall on the draft board this year.
To start this off, I will be going with LaMelo Ball as the first pick in the draft taken by the Minnesota Timberwolves. Ball is a lengthy 6'7 point guard who can move the ball well with great vision on the court, and has range from all over the arch making him very dangerous to guard. Joining D'Angelo Russel would be a solid move for the Timberwolves because acquiring Ball would give Russel more options on the floor and make them a playoff contending team this upcoming season.
Going with James Wiseman the center from Memphis, he's the only pick that fits the Golden State Warriors style of play. By drafting Wiseman, this will allow Warriors superstar Draymond Green at the power forward position where he shines the most. Wiseman is physically the strongest player in this draft which will make him a force to be reckoned with in the paint. Although he may need more time to develop and mature, this could possibly be the Warriors future franchise center.
Coming in with the third pick I have the Georgia shooting guard, Anthony Edwards. Edwards is 6'5 and has a lot of potential to make it big in the league. He can score points and has the tools needed to make it big in the league. The Charlotte Hornets who have the third pick are desperate for a star player on their team. Edwards averaged close to 20 points per game at Georgia and will make a great addition to the newly added point guard, Terry Rozier.
Make sure you don't miss the first ever virtual NBA Draft tonight on ESPN at 6;30 CST.