UEFA European Cup Qualifiers Update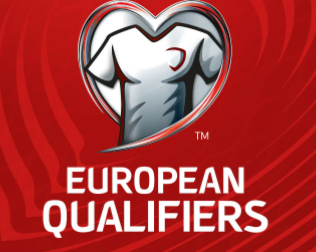 This past week, the UEFA EURO 2020 play-offs concluded with a final round of 4 different matches on Thurs. Nov. 12. while the semi-finals had been held on Oct 8. Originally, the UEFA EURO qualifiers were supposed to occur at the end of March to determine the groups for the soccer competition in the summer of 2020. These final matches had been postponed due to the Coronavirus outbreak.
As the final teams battled it out on the pitch, the results for the qualifying groups for the upcoming tournament are now set. After last week's round of matches, it's revealed that Slovakia, Scotland, North Macedonia, and Hungary have taken the remaining spaces after winning last Thursday.
The first match was Hungary vs Iceland, which led to a glorious win for Hungary with a final score of 2-1. To secure a win and wear away at the equal score, Dominik Szoboszlai scored a banger in the 88th minute for Hungary. Due to this win, Hungary will now be joining some of the toughest competitors: Portugal, France, and Germany in Group F.
Although the match was tired during regular time, Slovakian player Michal Duris pulled through and scored for his country in extra time and secured the spot for Slovakia. The final score was 2-1 and allowed Slovakia to join Sweden, Poland, and Spain in Group E.
With a very intense and thrilling match, the countries went head to head in penalties after failing to concede any goals in over-time. With Luka Jovic's header in the 90th minute, it put Scotland on edge. Eventually, with a save from Scottish goalkeeper David Marshall, he blocked off Serbia's chance of moving forward in the competition. The final score was 4-5 in penalties as Scotland now joins Croatia, Czech Republic, and England in Group D.
The final game that determined who would join Ukraine, Netherlands, and Austria in Group C was North Macedonia. Player Gordan Pandev was the only one to score a goal during the match and helped lead his country to their first-ever major finals. The striker put his finishing touch on the ball to a magnificent move early into the match against Georgia.