Niles West Email Shutdown Affects Students' Daily Lives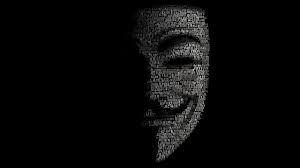 District 219 suffered an email hack on Wednesday, Nov. 11, and since then, student and staff access to Gmail and Infinite Campus has been limited, causing students to fall into a state of utter confusion.
Students have had no access to their Gmail accounts since the evening of Nov. 11, which caused students, particularly seniors, to feel that they were left in the dust, especially with the Nov. 15, Early Action deadline looming over them.
"I just think it was very inconvenient to have no access to my Gmail account when I had college deadlines. I also had no idea if teachers were receiving emails or not, or if they were, it had to be from our school domain. I just had a lot of confusion during an already stressful time, which was hard to deal with," senior Aida Mehicevic said.
At this time, students are still unable to access their Gmail accounts, but other google functions, such as google docs, have remained intact, as well as Canvas. Infinite Campus access has also been limited, which caused another issue for students attempting to cram for their college applications.
"Infinite Campus being down was very irritating, especially since some schools require students to self-report their grades, and to do that, you need to have your transcript, which is only available through Infinite Campus," senior Maryam Khatoon said.
Other students were feeling the same confusion of not being able to contact their teachers. Students who had questions about assignments, or even assessments, were left feeling lost, with seemingly no way to get in contact with their teachers.
"I couldn't access any of my emails, which made it extremely difficult to reach out for help from teachers, or even access the necessary materials to get assignments done," senior Ahava Atar said.
Students shared the same experience with the inability to be able to reach their teachers.
"The email [shutdown] has affected me being able to contact my teachers with email being closed," freshman Nora Graham said.
After the hack and Gmail shutdown, District 219 urged students in a message on Canvas to change their passwords, providing links to instructions on how to do so. Students who have yet to do so should check their Canvas homepage for further instruction on how to move forward. Students can also contact the Niles West Tech Help Desk with any questions, at 847-626-2720.