Most Underrated Album of the Year: "Apart" by Leòn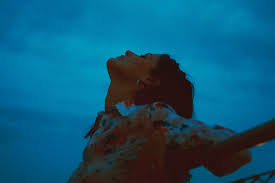 With a second surge of the Coronavirus hitting, and everyone going back into quarantine (hopefully…), a lot of artists have been coming out with new singles, and even albums. Considering the fact that I pretty much have my AirPods in a majority of the day, I've gotten the chance to listen to a few.
I have no idea what they're feeding these A-listers, but they seem to be coming up with amazing music. However, out of all the new music I've listened to this month, nothing has even come close to being as good as Leòn's new album "Apart." Leòn definitely isn't an underground artist, but she isn't that well known either. I actually hadn't heard of her until pretty recently. She only has one other full album, "Leòn", which was released back in 2019. Besides her two albums, she also has a couple of EP's.
I've been listening to "Surround Me", from her last album, on repeat for the last couple of months, so when I heard she had a new album out, I knew I had to give it a listen. I listened to the whole thing, shed a couple of tears (a lot more than a couple), and then listened to it again, and again, and again. Disclaimer: don't listen to this album if you're not ready to uncontrollably sob, and I'm talking about Taylor Swift's "Folklore" sob.
The album follows Leòn as she attempts to recover from a breakup. She covers every type of breakup situation, which makes the album relatable to a lot of her listeners. The album begins with "Head and Heart on Fire," which deals with her regrets of the relationship, and the feeling of her losing someone she loves, and eventually forgetting them altogether. The next song "And It Breaks My Heart" focuses solely on the shift of reality for Leòn after her breakup. More specifically, the way she can't seem to understand where all of the love in her relationship went, and how it disappeared so quickly, turning her and her once upon a time lover into enemies.
The album continues to tell a story of Leòn's recovery, and it ends with the song "Apart", where Leòn talks about how although she has begun to move on, she still wonders what her ex-lover is up to. I have to warn you, there seriously is not a single happy song on the album, but that doesn't mean none of the songs are catchy. "Who You Lovin" is a total bop, and pretty fun to dance to (not that I'd know).
My personal favorite of the whole album is "Chasing a Feeling". In the song, Leòn sings about how she feels like the love and chemistry in her relationship is running out, and that things just aren't the same anymore. She thinks she should end it, but she's worried that if she does, it'll be a mistake, and she'll have lost the one.
Fun fact, I have yet to make it to the chorus without shedding a tear to this song. It's such a beautiful song, and you'll be listening to it on repeat, I promise. If you're looking for a song to start the album off with, "Chasing a Feeling" will definitely get you in the right crying mood, but "A Stranger's Arms" should do the trick too!
Overall, I'd definitely give Leòn's album a 10/10, and would recommend it to anyone and everyone! So go on, add that album to your "feels" playlist, you know you want to.