Bad Bunny Returns to Save 2020 With "EL ÚLTIMO TOUR DEL MUNDO"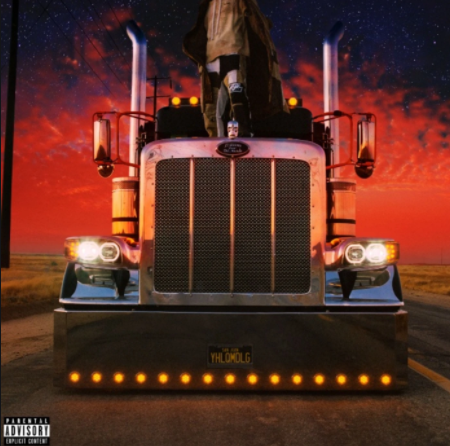 Puerto Rican reggaeton singing sensation, Bad Bunny, also known as Benito Antonio Martínez Ocasio, released his newest album right after Thanksgiving titled, "EL ÚLTIMO TOUR DEL MUNDO" on Nov. 27. The title translates to "The Last Tour of the World" and follows the idea of this being his last studio album ever, but fans believe he might make a comeback. After explaining in the song "<3" on his last album of "YHLQMDLG" he writes how he will retire after one more album so he could retire easily just as Miguel Cotto did.
The beginning of the album starts off slow with songs like "EL MUNDO ES MÍO," and "LA NOCHE DE ANOCHE," featuring the beautiful and talented Rosalia. The album eventually gets a little more rhythmic and makes you move to the beat especially with songs like "MALDITA POBREZA" and "LA DROGA." One of my favorites off of this album is indeed "MALDITA POBREZA," "Damned Poverty" in English, as Bad Bunny speaks about wishing he could buy his girlfriend fancy things, but can't because of his poorness and the poverty he was living in at the time before the fame. The guitar strums and Bad Bunny's voice complement each other to create a vibey beat with wholehearted lyrics.
Two other soulful and slow songs that caught my ear were "DÁKITI" and "TRELLAS." Featured on the track "DÁKITI" is none other than Jhay Cortez. The two speak about giving their girl everything, even though she takes advantage of it and doesn't give her man the love he deserves. She uses him for his money and isn't as in love with her man as he is. This song hits every time I play it and just speaks the truth about the relationship between most couples very deeply.
In "TRELLAS," I can't help but tear up a little bit because of how beautiful the guitar in the background and electric keyboard put a picture in your head of you and your significant lover stargazing and wondering about the universe and the galaxy. The title of the song is short for 'stars' and explains how Bad Bunny envisioned himself exploring another planet and compares everything to the one he loves, who is back home alone.
The more hype and traditional Bad Bunny genre songs are "LA DROGA" and "ANTES QUE SE ACABE." He compares being in love with his girl to a drug, how he's always needing more and just can't get enough of her. He can't leave her: he tries to run away but ends up running back to her. He knows that she's bad for him, but doesn't know how to stop himself as his life is no longer his while his soul is now hers.
Although this album isn't as upbeat and hype beast central as "YHLQMDLG," it still has that Bad Bunny signature of showing a more vulnerable side of songs that are still catchy, whether you understand the lyrics or not. I give this album a 9/10 only because I was expecting just two or three songs that I can bust down to but I'm still satisfied with Bad Bunny and all that he has to offer in his songs. Go listen to this banger of an album RIGHT NOW! I promise you won't regret it.