Registration Ends On December 7th For NHS Virtual 5K Fundraiser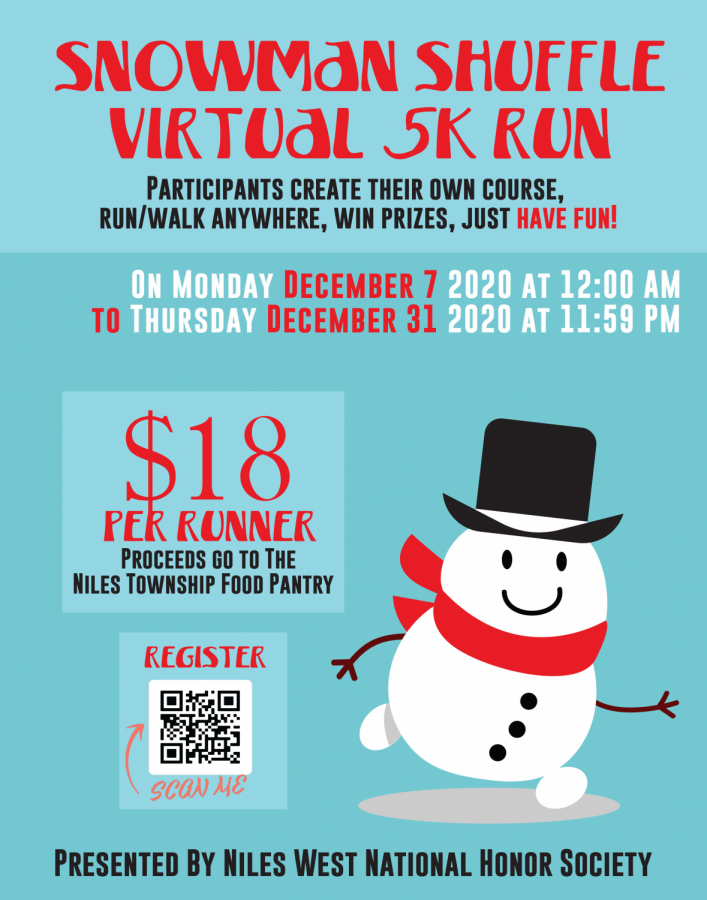 Niles West's National Honors Society will be hosting a virtual 5K fundraising event for the Niles Township Food Pantry. Participants will be able to choose their own course and run anytime from Monday, December 7 through Thursday, December 31. In order to register for the event or make a donation, click on the link below:
https://www.vancoevents.com/us/events/landing?eid=3370& or scan the QR code on the flyer.
Participants who pay the $18 registration fee will receive a long sleeve black t-shirt promoting the event,  and timings for shirt pickup at Niles West will be arranged. Prizes will also be awarded.
Registration for the event ends December 7th, at 5:00 PM. Make sure to sign up to support a great cause!