Top 5 Christmas Movie Classics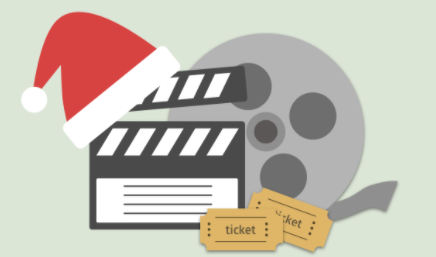 As Christmas creeps closer and closer every day, it's most definitely the most wonderful time of the year. Whether you celebrate it or not, getting hot chocolate and looking at the cute decorations in your neighborhood, add some flair and joy into your life to conclude the long year (especially this one). Below are the top five Christmas movies to watch with your friends or family to ease you into the Christmas season.
1. How the Grinch Stole Christmas
Starring the iconic Jim Carrey, "How the Grinch Stole Christmas" is based on the book by none other than Dr. Suess. It begins with a world full of 'who's' that live in Whoville. The holiday that makes the town celebrate and go full out like no other is Christmas. To find the true meaning of Christmas and show it's more than just getting gifts from Santa, Cindy Lou Who, played by Taylor Momsen, becomes curious about the Grinch who lives at the top of the highest mountain Whoville. While trying to draw the Grinch out of hiding and spread Christmas cheer, the Grinch revisits his past yet also steals Christmas to ignite sadness and fear within the town of Whoville.
2. Home Alone
Released in 1990, naughty little 8-year-old Kevin McCallister, played by Macaulay Culkin, lives in Chicago with his six siblings. When bratty Kevin acts out the night before a family trip to Paris, his mother forces him to sleep in the attic. After the McCallisters mistakenly leave for the airport without Kevin, he wakes up to an empty house and assumes that his wish the other night to have no family has come true. His excitement is short-lived when he realizes that two con men (played by Joe Pesci, Daniel Stern) plan to rob the McCallister residence and that he alone must protect the family home. The laughs and thrills that this movie presents are key reasons why it's become a family favorite movie.
3. Elf
Released in 2003, this movie stars the comedic actor Will Ferrell. The movie is about a human, Buddy, who is taken up to the North Pole with Santa Clause by accident. Not knowing what to do with this baby, an elderly elf adopts Buddy and raises him to be an elf alongside everyone else in the North Pole. As Buddy turns 30 years old, he finds out that he's actually a human and doesn't belong in the elf world. Buddy then travels to New York City to meet his real father and build a relationship with him while also trying to fit in the real world where Christmas isn't the only thing that matters. The acting and comedy in this movie is what brings it together and makes it one of the best Christmas movie classics that you can never get bored of. The scenes that show off the Christmas beauty within New York City also add to the movie and the holiday feels.
4. Home Alone 2: Lost in New York
Continuing the same type of storyline as the first movie, the sequel takes everything up to another level. After Kevin loses sight of his father at the O'Hare airport, he mistakenly follows another man that resembles his father onto a plane headed towards New York, when he should be flying to Florida with the rest of his family. Now that he's alone in New York City, Kevin needs to find a way to relax and enjoy his Christmas while his family struggles to find him while they're in Florida. Kevin finds a room at the Plaza Hotel but is on his toes when he encounters the Sticky Bandits. He's left with a task to stop them from robbing a toy store just before Christmas.
5. Santa Clause
Released back in 1994, divorced dad Scott Calvin, portrayed by none other than Tim Allen, has to take care of his son Charlie on Christmas Eve. After he accidentally causes the death of a man in a Santa suit wandering on his roof, he and Charlie are magically transported to the North Pole. Once they arrive, an elf there explains that Scott must take Santa's place before the next Christmas arrives. Scott doesn't believe anything the elf says, and he thinks he's dreaming or having hallucinations, but over the next several months, he gains weight and grows a strange white beard that can't be shaved off no matter what he tries. Realizing that it's not a dream, Scott embraces his new permanent role as Santa Clause.