How Have Culinary Classes Operated Over Zoom?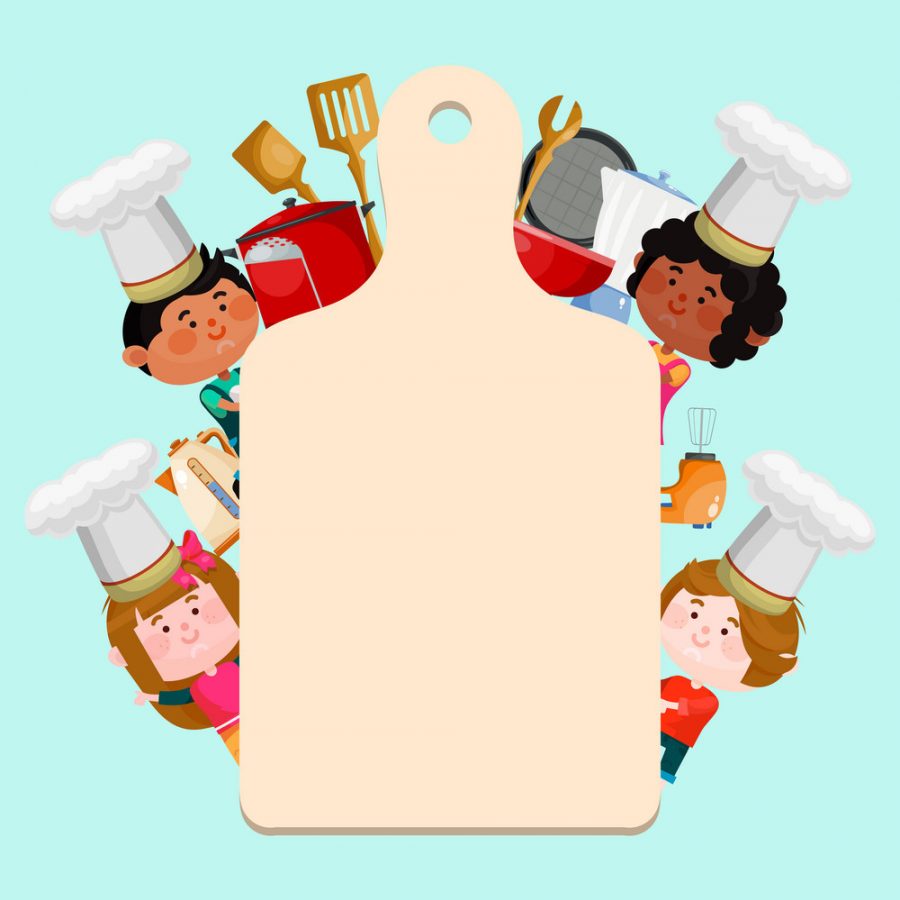 As we've gone fully remote this school year, you might ask yourself how one of the most popular fine arts electives among students, Chefs, operates. During the actual Zoom class, the teacher goes over the basics of cooking, such as knife technique, cutting fruits and vegetables, and learning how to use certain ingredients.
For the cooking aspect of the class, you do not need to buy ingredients if you don't have them. One of the teachers, whomever you have, will give you a category, and then the students have to cook an item within that category. Students eventually send in pictures of their finished product, and the teachers grade it based on how it looks.
Students have grown rather fond of being able to cook from their own homes, even if it's for a grade. Not only do they get to enjoy the food themselves, but their families also find it great as well.
"I actually really liked cooking at home. My dad owns a couple of restaurants, so when he saw that I needed to cook for class, he was super excited. He taught me a bunch of tips, and it was really nice getting to spend some quality time together," junior Leighla Sedghi said.
One of the most enjoyable electives in-person seems to still remain the most enjoyable even in an online setting, which is difficult for most other classes.
"I enjoy coming to class and learning about new cooking skills, and even though we are not in the classroom, I still enjoy doing the recipes from home; it keeps me occupied," junior Aj Mikos said.
"Being in the online environment does not take that much away from the cooking experience. The online class still provides you with many opportunities to cook, and being online doesn't take away from the classroom experience either," junior Dominic Grotto said.
Although certain classes have struggled online, Chefs is a class that seemed to have remained the same, apart from the in-person cooking aspect. It is refreshing to see that at least this class has remained quite similar online as in-person.