Top 5 Ways to Stay Safe AND Have Fun Over Break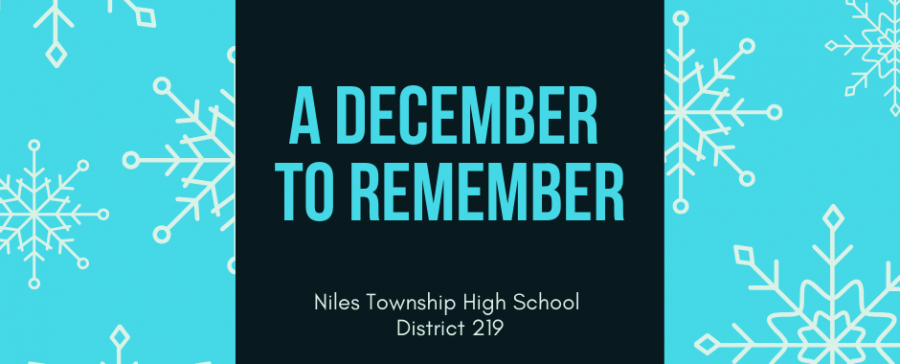 With winter break coming up and the end of quarantine nowhere in sight, many are looking for ways to have fun over break while still staying safe. The following are my top five recommendations for staying safe and having fun over break, ranked.
5. Catch up on extracurriculars.
Since the start of quarantine at the end of the last school year, extracurriculars have been suspended for the majority of people. Clubs, activities and part-time (as well as full-time) employment may or may not be inaccessible until the end of the pandemic, further limiting people's interactions with the outside world. If need be, use this break to catch up on extracurriculars before the next semester begins.
4. Buy a new outfit.
As a result of the pandemic's spread, online shopping has taken over as an alternative to shopping in-person. The age of technology has brought a variety of options along with it, including retail stores, thrift stores, etc. Thus, take this opportunity to try something new with your wardrobe; experimenting with your style is one of many ways you can cope during these times, and buying a new outfit can help you do just that.
3. Spend time with loved ones.
Although a commonality, spending the holiday season with loved ones is yet another way to cope with quarantine. Both the family you live with at home and your friends outside of said home can be your primary support systems during these times; getting through quarantine might even become something that brings you and your loved ones even closer together. Just remember to stay safe if you go outside!
2. Watch a new show, listen to new music, etc.
With quarantine came more free time for the majority of people during this time. In comparison to times before quarantine, people have more time than ever to pursue interests that they couldn't before due to a loss of free time. Use this break to watch a show you've been meaning to watch or listen to music you've been meaning to listen to.
1. Take up a hobby.
Last but not least, taking up a new hobby is yet another way of getting yourself through quarantine. Trying something new, like writing stories or making art, can help you discover more about yourself and the world around you. Soon enough, that hobby could become a way to cope, a way to make extra money, or everything in between.