Taylor Swift's 'evermore' to be 'everlasting'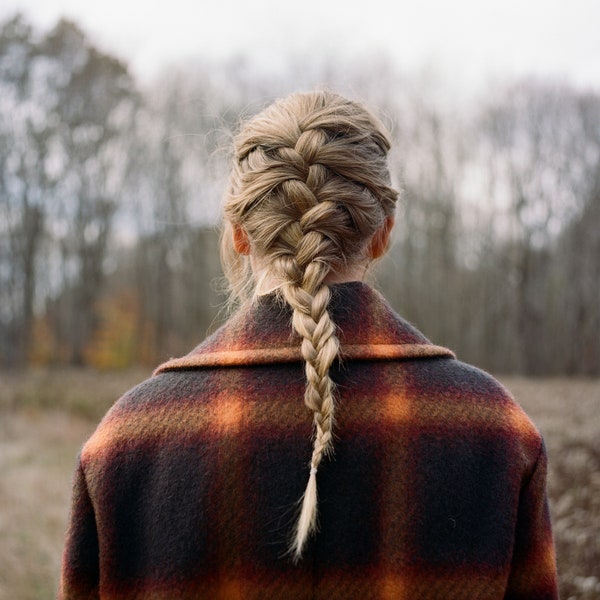 Attention all Swifties—Miss Taylor Swift has done it again. On Dec. 10, Swift announced on social media the release of her ninth studio album, "evermore." It was available to stream at midnight eastern time on Dec. 11. "Evermore" is the second surprise album that Swift has released, the first being "folklore," which was released just five months earlier, on July 24 this year. "Evermore" is actually a sister album to "folklore."
"To put it plainly, we just couldn't stop writing. To try and put it more poetically, it feels like we were standing on the edge of the folklorian woods and had a choice: to turn and go back or to travel further into the forest of this music. We chose to wander deeper in," Swift wrote on her Instagram post.
Fans from all over are elated that Swift decided to keep venturing into the woods and release an hour's worth of songs. The track features other artists like HAIM, The National, and Bon Iver, who sang "exile" with Swift on "folklore." All fifteen songs are absolute masterpieces. It's not up for debate that Swift is the greatest lyricist of this musical generation. Even though her two most recent albums are related, the lyrics prove that they have different sentiments. "Folklore" is about hurting and grieving, and almost all of the songs on that album reflect that, particularly "exile." "Evermore," on the other hand, is about healing and piecing yourself back together. Do not get me wrong, you will weep while listening to these tracks, but Swift focuses more on the pain of heartbreak and recovery in this album.
This album was especially a gift to her oldest fans and those who know about Swift's personal past, including her former lovers. She references her biggest heartbreaks in "coney island," which features The National. @cadebethea does a great job of explaining this song, as well as her others, on his TikTok account. I'll try to keep this history lesson short, but it's really important for those who want to understand the brilliance and artistry of her work.
Swift alludes to Jake Gyllenhaal and their heart-wrenching relationship. There are a couple of songs in "Red," Swift's fourth studio album, dedicated to Gyllenhall, like "All Too Well" and "The Moment I Knew." Gyllenhaal didn't show up to her 21st birthday party, and Swift mentions that again in "coney island." She sings, "Were you standing in the hallway/with a big cake, happy birthday" in the bridge.
Harry Styles and Swift briefly dated from 2012 to 2013 before splitting up, but they still release songs about each other to this day. "Out of the Woods" from "1989," Swift's fifth studio album, has lyrics referring to their infamous car accident and Harry's "twenty stitches in the hospital room." Major Swifties have all sorts of theories regarding Swift and Styles, but that's for another time. In "coney island," Swift sings, "and when I got into the accident/the sight that flashed before me was your face."
Basically, "coney island" is a big "What If?" song about her former relationships. She uses inspiration from her older song lyrics and ties them into this song and the rest of the album, you know, because she's a genius. The entire album has songs that are super similar to her older ones. My favorite, "champagne problems," has very similar musical elements to "All Too Well" and "New Year's Day," not to mention allusions to older lyrics. "no body, no crime" featuring HAIM gives me total Carrie Underwood, Miranda Lambert, and "Goodbye Earl" vibes.
Swift is now legally allowed to rerecord all of the albums from her debut one to her fifth, "1989." She's already recorded at least a part of the famous "Love Story," and her country roots are catching up to her. "No body, no crime" has huge country vibes, and she was definitely influenced by her earlier songs.
Since these last two albums have been surprised ones announced just hours before release, fans have been searching for more Easter eggs that Swift has left. There's been a lot of speculation that a third album named "woodvale" will be released in another five months, but Swift discredited this theory on Jimmy Kimmel Live! and said it was just a mistake. Fans have been working tirelessly to prove dozens of theories, but it's time to focus on the album Swift gave us and enjoy that while we wait for the re-recorded ones.
"Evermore" easily earned a 10/10 rating. Swift's clever and poetic lyrics and vocals were really showcased in this album. I'd recommend it to anyone, even if you're not normally a huge fan of her work.