Top 5 Virtual Volunteering Opportunities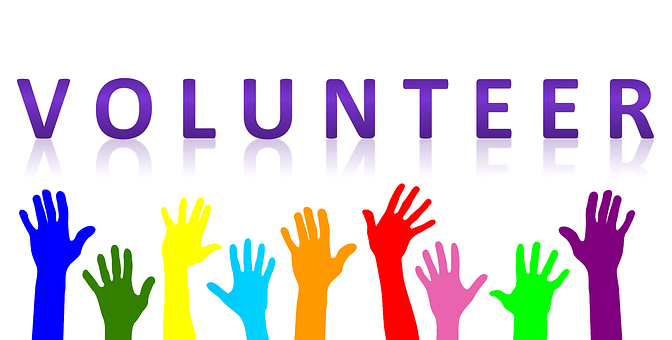 As students across the country have had to spend long periods of time at home due to the Covid-19 pandemic, many were unable to partake in normal summer activities. Usually, students decide to increase their volunteering hours over the summer or the beginning half of the school year, but because of the pandemic, in-person volunteering opportunities became limited. Even though it can feel like you cannot make a difference and help your community in a time of great need, there are still ways you can. Here are some virtual volunteer opportunities you can partake in to contribute to your community.
This online tutoring platform allows you to help out underserved communities. Students are paired with students in after-school programs and are attending Title 1 schools and performing below their grade level. You can fill out an application with your school, an ID photo, and times you are available. You are then able to choose a student and then report your hours so they can be verified. Most students are between 4th and 10th grade, so high school students should not have a problem helping out. 
Translators Without Borders is a way for teens who are fluent in a second language to get involved in humanitarian aid. The volunteers focus on translating text messages for different international organizations that work on education, health, and crisis relief, and raise awareness on why language is important in humanitarian work. One part of their organization, called Words of Relief, focuses on improving communication between the crisis-affected communities and humanitarian responders. 
Bookshare is an organization that makes reading much more accessible for people with physical disabilities, dyslexia, visual impairments, and learning disabilities. With more than 900,000 titles in their library, Bookshare is in need of volunteers to proofread scanned files and scan in new books as they grow their collection. The organization works to customize traditional books to have Braille or large font and karaoke-style highlights and is available to any U.S student and schools. 
Operation Gratitude is a great way to say thank you to our deployed troops, National Guardsmen, first responders, and Emergency Medical Personnel on the frontlines of the COVID-19 pandemic. After registering on their website, you can send a personalized thank you message to those serving our country for the hard work they do. Once the letters are completed, you can take them and mailed to the recipients, alongside an Operation Gratitude Care Package. If you cannot mail the letters in-person due to the pandemic, you can use the guide listed on the website that will allow you to order boxes, print postage, and have your box picked up by the post office. 
School on Wheels is a tutoring service for homeless students in Southern California. They work with students from kindergarten through twelfth grade, and their Digital Learning Initiative allows students to use technology and Wifi allows tutoring to be done through a live, online classroom with audio, video, and a shared whiteboard. The online tutoring service was created in 2014, because of the COVID-19 outbreak, mainly tutors have utilized different platforms to help students such as Facetime and Google Duo, with BigBlueButton being their primary platform.