Bears Sneak Into Playoffs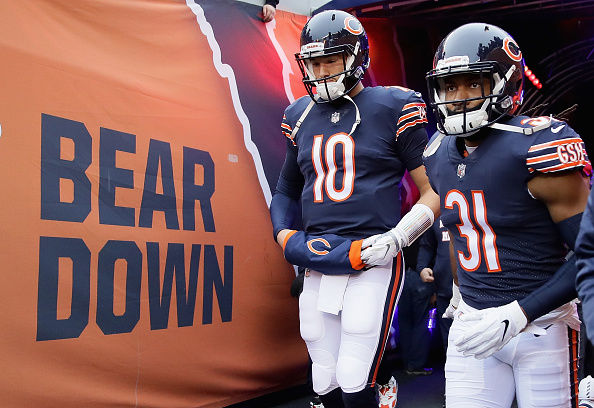 After losing six consecutive games from the end of October until the beginning of December, the Chicago Bears have found their way into the 7th seeded NFC Wild Card Spot. Yes, that sentence is correct.
The Bears will be taking on the number 2 seeded New Orleans Saints on Sunday at the Mercedes-Benz Dome.
This is not the first time the Bears have faced the Saints this season. They faced each other in a week 8 match up that went into overtime with the Saints coming out on top 26-23 at Soldier Field.
It's important to note that QB Nick Foles was the starter against the Saints when they played against them in the regular season. Mitchell Trubisky is the starter so as a Bears fan you have to hope that Trubisky's ability to leave the pocket and throw on the run will give an edge over this dangerous Saints defense.
The Saints enter this game with a possible healthy offense with WR Michael Thomas making a return after missing the past 3 games on a healing ankle injury. On top of that, pro bowl RB Alvin Kamara makes a possible return on Sunday after being placed on the COVID 19/reserve list but will be playing without a single day of practice. The last time he took the field, Kamara scored a record of 6 TD's against the Minnesota Vikings on a Christmas Day special. As legendary QB Drew Brees settles into the postseason in what could possibly be his final game as the 41 year old comes back after missing several games this season because of 11 fractured ribs.
As for the Bears, WR Darnell Mooney, LB Roquan Smith and CB Jaylon Johnson have all been ruled out for Sunday because of injuries. This is a huge blow to the Bears as both Smith and Johnson are huge keys to that defense on top of Mooney being one of Trubisky's main targets in the passing game. Last week against the Green Bay Packers we saw how big of a role Smith plays in this Bears defense that struggled against the Packers as they gave up 35 points to the Packers offense. Mooney's production has increased as the season has progressed as his speed and pass catching ability is something that can not go unnoticed.
Catch Trubisky and the rest of the Bears in action tomorrow at 3:30 CT available on CBS, Prime Video and Nickelodeon.